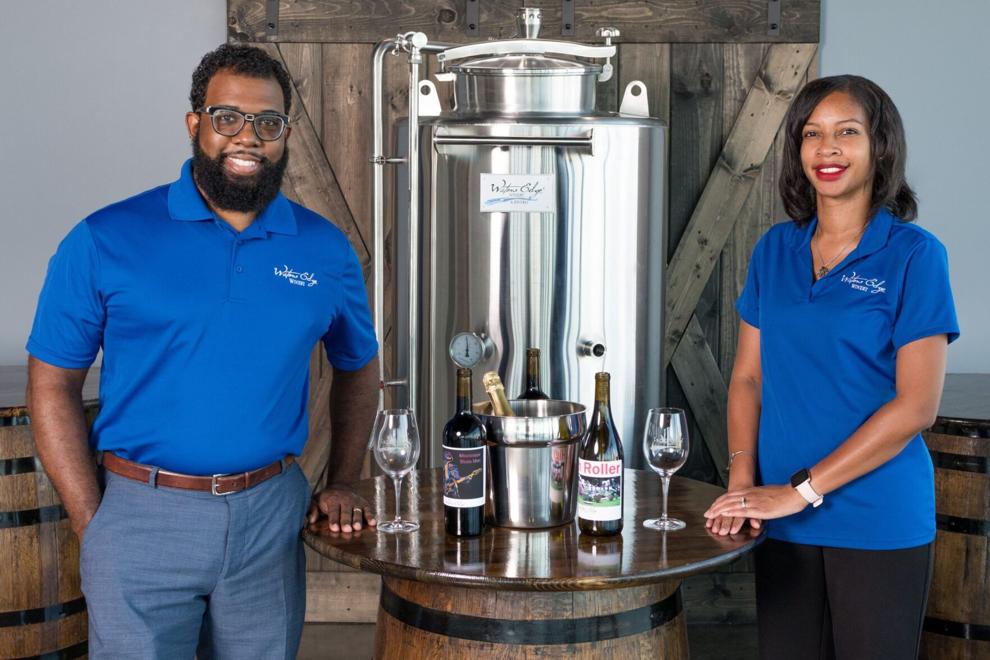 By STEFAN MODRICH 
Candice and Eric Elliott are no ordinary business partners.
During the COVID-19 pandemic, and throughout the various stages of their new business venture, the two have learned a lot about each other both personally as a married couple and professionally.
Together they are franchising a Waters Edge Winery & Bistro location in Richmond, which is set to open Nov. 24.
"I think it's kind of like from a child's perspective, your parents put on clothes and go to work and you don't know what they do, you just know they go to work and they come home and take care of you," Candice said. "It's interesting even with the pandemic to be home and see how the other person operates in their space. You know they're talented and they're good at what they do. But to actually experience it is a totally different thing. … Being able to work together and complement each other throughout this process."
The couple always knew they wanted to start a business together, with the seeds planted shortly after they met at Jackson State University in Jackson, Mississippi, where Candice studied accounting and Eric majored in marketing. Candice also has an MBA in Finance and Accounting from American InterContinental University and has extensive experience as an internal auditor. Eric is a sales consultant, primarily working with hospitals and medical products.
Much like the crushed grapes that ferment and over time become a finished product, the Elliotts' skills and experience have also blended together to create an entrepreneurial duo..
"The process has been kind of a natural process," Candice said. "Just going through the market research and building a business plan, to see the building go from this big open space to where we are now. Just kind of enjoying the ride and the journey, to see everything that we've done and put into this project come to fruition."
Eric said studying federal, state, and local regulations was an important part of his research. After speaking with their general contractor, he and Candice opted to use a high-tech air filtration system for the safety of their staff and customers. He said each of Waters Edge's HVAC units will bring in fresh air from outside, and the outside air will be filtered through UV light to kill bacteria and prevent it from being reintroduced into the air.
"I don't know if most restaurants do that," Eric said. "But the technology was there, so we wanted to make sure we were taking advantage of that also."
.He found that a lot of business that would have normally been conducted in person, like obtaining licenses or certifications, needed to be done instead by phone or through the U.S. Postal Service.
"That involved a lot of communication between Candice and I," Eric said. "We had to make sure we were on the same page and ensure that the details were being followed. It was a challenge, I can definitely say that. But it's made our communication a lot better, realizing, 'I'm really good at this part, and you're really good at this part.' So we kind of delegated those areas to one another and that's how things were accomplished." Not only will Waters Edge have a wide selection of international wines, it will also have wines made in-house in the Elliotts' Richmond vineyard.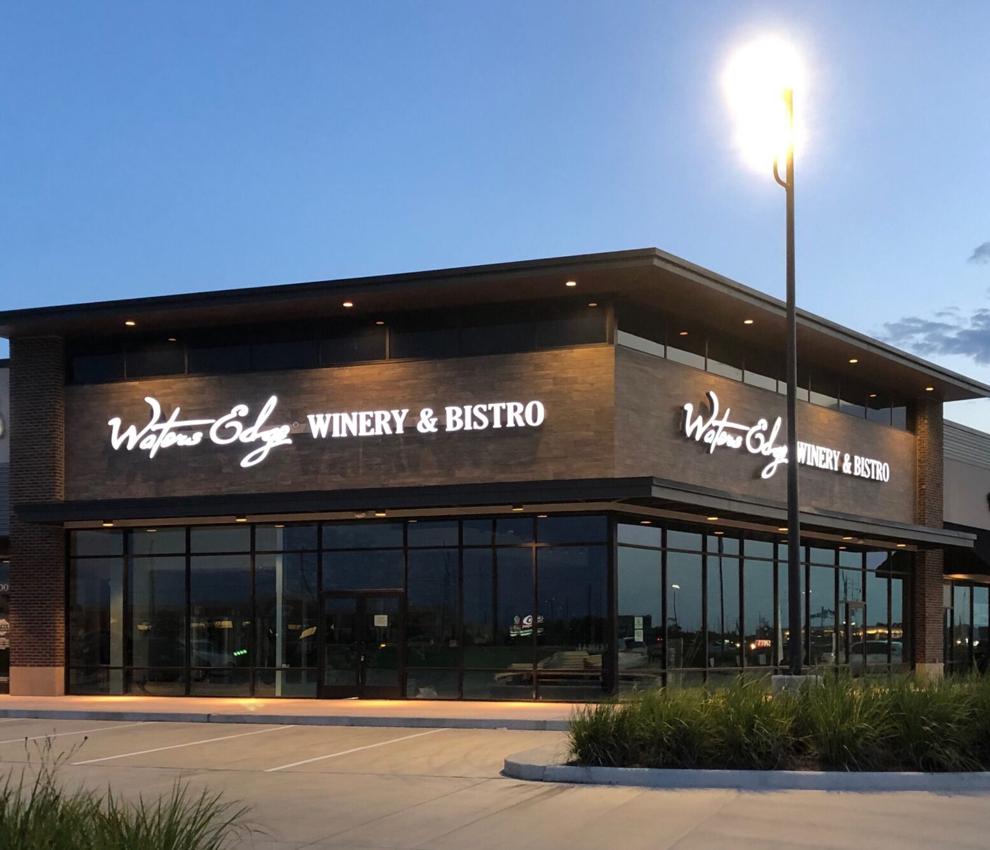 Candice said they will be selling bottles to-go, and also have a to-go food menu and a Sunday brunch menu on offer from noon-4 p.m.
They also have an ambitious slate of virtual events on the docket, including cooking demonstrations, and tips to help pair wine with food, and "paint and sip" parties for both casual drinkers or connoisseurs.
Waters Edge will also roll out a wine club with four tiers at different price points, ranging from $40-$75 per month. The wine club will offer VIP access to events and discounts on purchases, as well as complimentary wine tastings and two bottles of wine per month, among other perks.
Candice said her favorite wine is called Southern Hospitality, a peach apricot Chardonnay. She said she prefers sweeter wines to drier ones like Chardonnay, but the peach apricot blend helped change her perspective.
Eric's favorite is called Mississippi Blues Man, a red blend with notes of blackberry jam and vanilla aromas.
"It's a very specific taste. I think people are going to enjoy it," Eric said. "For me, the fun part is to, once everything is finished and bottled, or even before it gets to the bottle, sampling it once it has been able to properly age."
The Elliotts are looking forward to welcoming customers through their doors and to make an impact on the community they call home through their shared love of food and wine.
"Just to see people coming in, and the excitement that we have with our family and friends, the support from family and friends and strangers as well," Candice said. "We're looking forward to becoming a part of the Richmond community from a business perspective, especially now during this time when people have been spread out and isolated. Our patio will be a great place for people to congregate safely and get that sense of community."