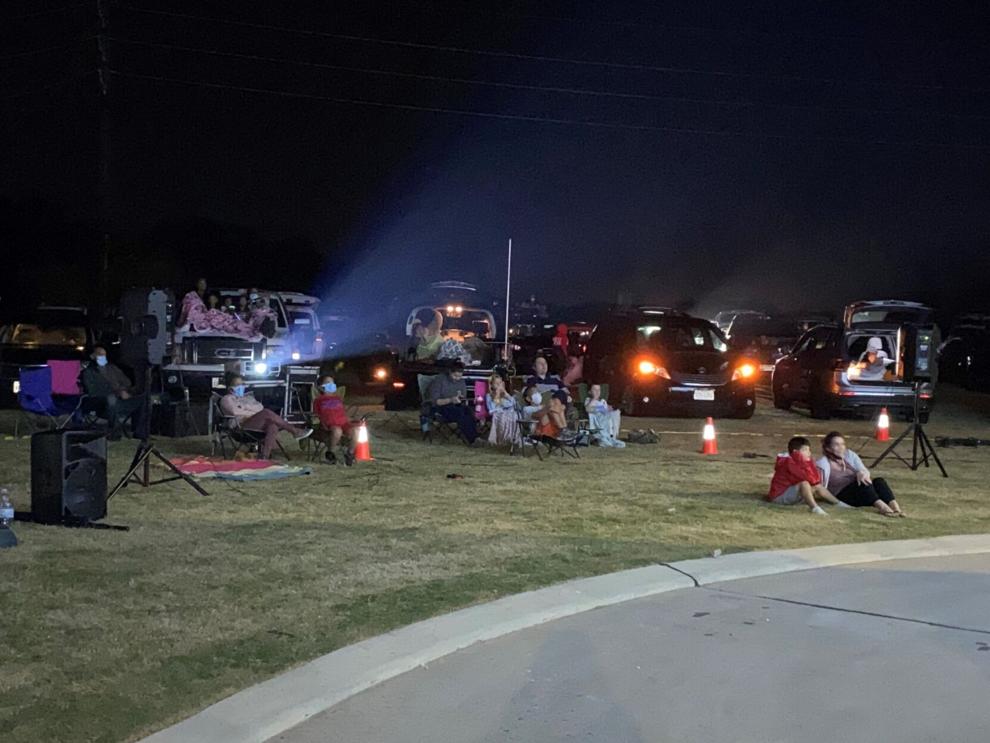 By STEFAN MODRICH 
As the sun began to dip behind the woods along the Brazos River, cars lined up in droves at Heritage Park in the Sienna neighborhood of Missouri City for the Nov. 6 showing of "Smallfoot."
Dozens of cars, most of them filled with families, packed the park for the 2018 animated children's movie about a the adventures of a friendly Yeti — a mythical Himalayan creature similar to the western folktale of the Abominable Snowman — named Migo who discovers a British filmmaker who crash-landed a plane in the Himalayan mountains.
Sienna resident Jerry Vallejo brought his wife and two young daughters to see the movie that featured a star-studded cast of Channing Tatum,  Zendaya, Chicago recording artist Common and NBA superstar LeBron James.
"This is my first experience (going to a drive-in) with my kids, and also for me and my wife," Vallejo said. "So we're enjoying this very much. It's a good idea to hang around and do some different stuff with the family, getting back to normal."
While there may not be a sense of normalcy known prior to the pandemic for quite a while, even as Pfizer announced progress with its coronavirus vaccine, the event at Sienna was an important outlet for several families.
Going to a drive-in is not only a nostalgic affair for some — it's also a contactless, outdoor alternative to traditional movie theaters. While indoor theaters like AMC said they are following social distancing guidelines by limiting seating to 40 percent capacity, the Centers for Disease Control and Prevention (CDC) has said that indoor gatherings are far more likely to transmit the virus.
There have been a few different options for drive-ins across Greater Houston since the pandemic hit in March. More recently, on Aug. 21, The Club at New Territory had an outdoor drive-up showing of "The Goonies," charging $5 per vehicle and including a prepackaged snack bag with the purchase of a movie fare.
Beginning in August and ending in October, Walmart launched a series of pop-up drive-ins in their store parking lots across the country, including several in the Houston area in September. Two of them were Richmond stores, including two nights each at 5660 West Grand Parkway South and 5330 Farm to Market Road 1640.
Sienna charged $15 per car, a relative bargain compared to the AMC First Colony location, where a single standard adult ticket for a 7 p.m. showing is $11.99. An FM radio frequency provided the audio for the movie.
A portion of the proceeds were donated to the Fort Bend Meals on Wheels charity, which helps provide food to vulnerable senior citizens.
Allison Bond, the marketing director for Johnson Development Corp., which designed the Sienna community, could not be reached for comment.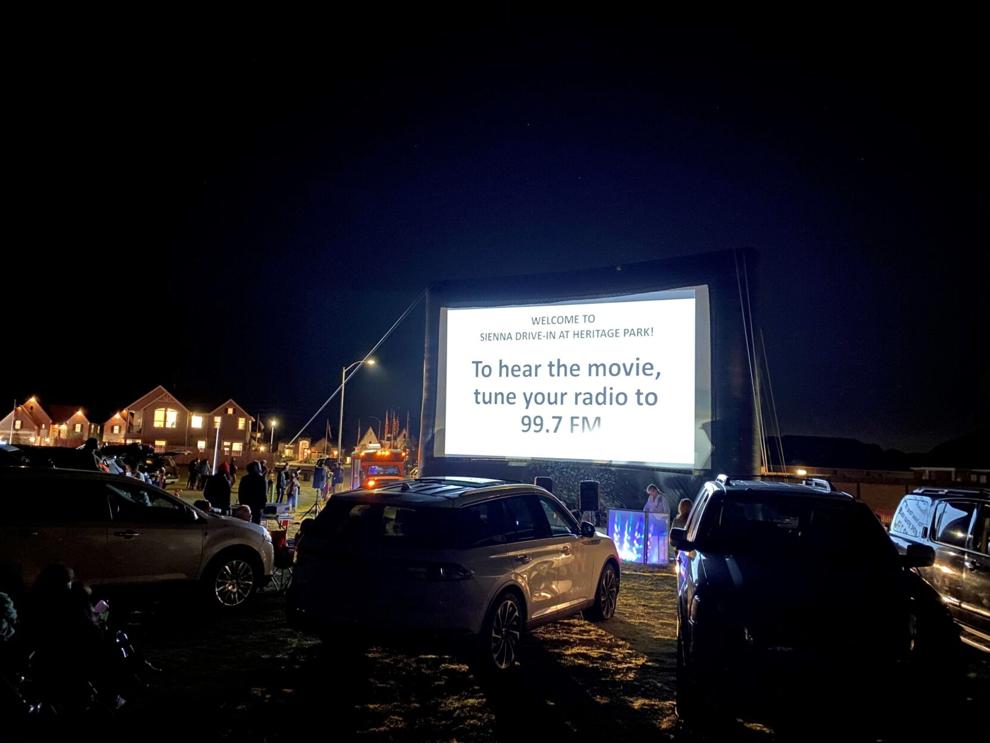 While several attendees were pleased with the opportunity to safely socialize outdoors with family and neighbors, the most common complaint was that their vantage point provided them either an awkward or obstructed view of the giant inflatable screen, which was set up on nearby Ironwood Pass Drive adjacent to the park, and faced southwest.
Marcos Botelho, a Sienna resident who works at Texas Children's Hospital, said he came shortly after the park opened and an hour before the movie was set to start, but did not get a good spot to watch it.
Like many parents, he supervised his children who played with glow sticks and danced to music supplied by a DJ while they waited in line for concessions and more cars began to file in.
"We got here at 6:30 p.m. or so, and we parked by the road," Botelho said. "Basically there was a tree and several cars in the way, so we can't really see. But if you take that out of the equation, it's fun for the kids just to be out. It's something they've missed."
Another Sienna resident, Cary Simons, brought her two children to watch "Smallfoot," which she said they were excited to see for a second time.
"It's been a long time since I've been to a drive-in," Simons said. "I think it's a great idea. It's a great way to spend some time with the family all together."
While Simons said their "angle was not great" and that she hoped it wouldn't affect the experience, the main goal was to enjoy an evening out that was a departure from the sheltered lives many families have led as a precaution due to the ongoing pandemic.
She said Sienna had a similar drive-in event during the summer, which she and her family skipped. But she was eager to take advantage of the cooler fall weather.
"The kids are having fun, so that's kind of the main thing," Simons said. "I think we'd do it again. It's a nice night, and I think we'd hope for a better spot. But the kids are having fun, and it's better than being stuck inside in front of a video screen."