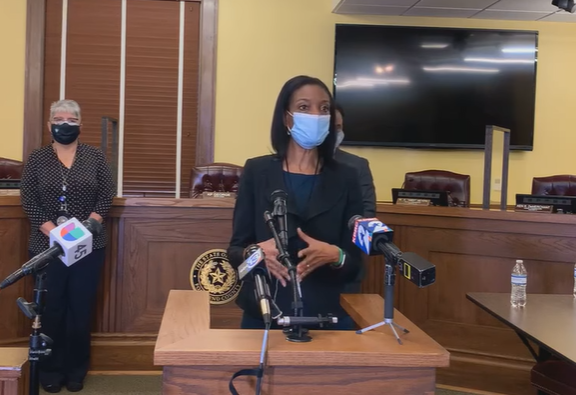 After its COVID-19 vaccine preregistration system reached capacity and closed Jan. 21, Fort Bend County Health and Human Services (FBCHHS) announced Tuesday it will not reopen this week because the county has enough residents who have signed up to use the nearly 6,000 vaccines it received from the state's most recent distribution. 
 "As we prepare for future allocations, we are developing a comprehensive system upgrade designed to improve residents' registration process," county officials said in a news release. "We will communicate with the community and all stakeholders once this tool is ready."
 According to the news release, county officials do not know when they will receive a new shipment of vaccines or when the preregistration site will reopen.
 As of 2 p.m. Wednesday, the county had administered 4,647 vaccines. During a Fort Bend County Commissioners Court meeting Jan. 26, Dr. Jacqueline Minter of FBCHHS said a portion of the vaccines provided were the Moderna vaccine, and "a larger portion" were of the Pfizer version, which requires a second dose.
 Minter said the county's current vaccination pace is about 1,000 doses per day. She said in the coming days, the county is looking into opening at least one additional site for vaccinations. She added residents can expect to receive an email to schedule a vaccination appointment and that "a version of online scheduling" would be implemented soon. 
 "We do know that there are second doses that people are anticipating getting," Minter said. "So we will be distributing first doses and second doses." 
 The county has also administered 120,650 COVID-19 tests. Residents can schedule a testing appointment here. There have been 423 deaths among county residents as a result of COVID-19 and 33,767 people have recovered from the disease caused by the coronavirus. 
 "We are doing everything possible to bring these vaccines as quickly as possible to our citizens," County Judge KP George said. "Please be patient." 
The county said residents can call its vaccination hotline at (832) 471-1373 for more information about COVID-19 or the vaccine.