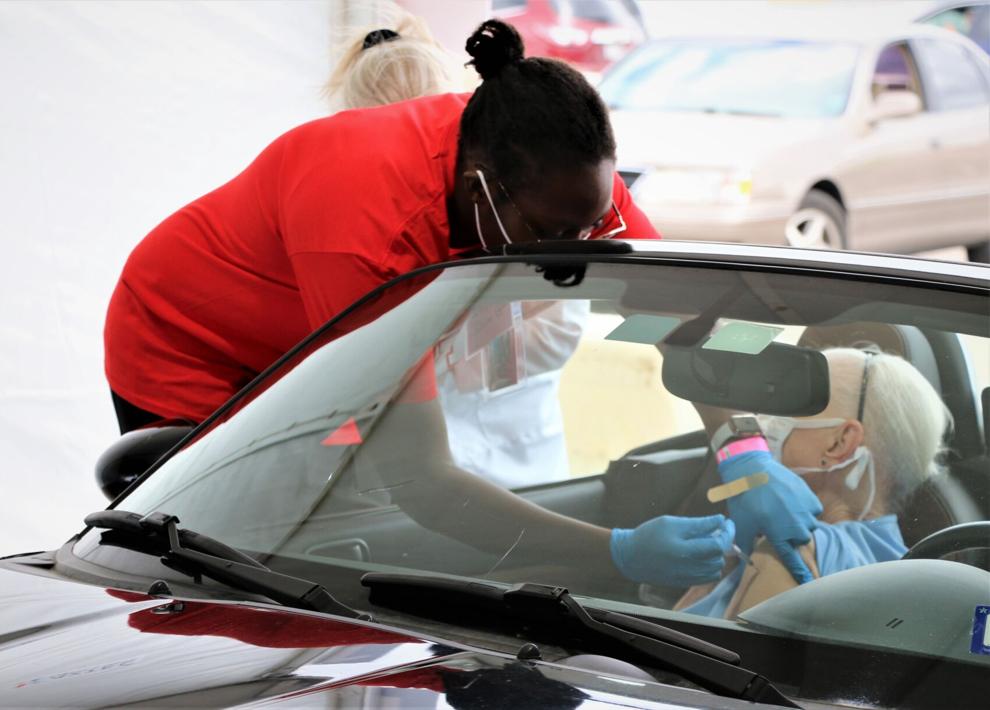 Representatives from a local college nursing school recently donated their time to help Fort Bend County administer COVID-19 vaccines to its residents.
During the county's vaccination events earlier this month at the Rosenberg Annex Clinic and the Smart Financial Centre in Sugar Land, students, faculty, staff and alumni from the University of Houston's College of Nursing – which is housed at UH-Sugar Land – took part in the efforts. Among their contributions were initial assessments, signing in clients, helping with organizing supplies, providing health education about the vaccine and administering the vaccines, according to a news release from the school.
"It is an honor to serve and care for our public. Students enjoy working with nursing colleagues through Fort Bend Health & Human Services and Memorial Hermann Sugar Land Hospital," UH College of Nursing professor and founding dean Kathryn Tart said. "I am extremely proud of our students." 
The school said it changed its curriculum for the spring semester specifically to prepare students to help administer COVID-19 vaccines, teaching basics of taking vital signs, donning and doffing personal protective equipment and administering the intermuscular injections.
"This is the role of nurses and nursing," Tart said. "We are committed."