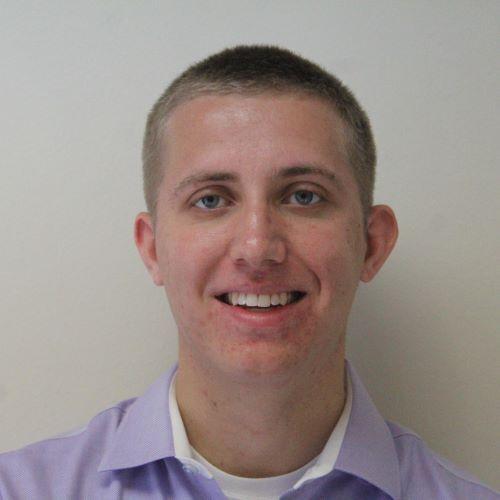 With Monday having been International Women's Day, coinciding with March's observance of Women's History Month, I'm thrilled to share a story with you about one of the most influential women in my life. 
 When I was young, my dad would tell me stories about my grandmother and the many ways in which she shaped his life and that of his 10 siblings. 
As I was in the process of gathering and archiving old clips on newspapers.com, I happened to stumble upon a syndicated Bob Greene column from Nov. 29, 1978.
 Greene, a longtime Chicago Tribune columnist, had written about a woman from Mineola, New York who sued a neighboring Long Island town for $500,000 over what she felt was a violation of her civil rights when she had been trying to breastfeed her 2-month-old child at a community pool, despite reportedly being covered by a towel. 
My grandma, Harriet Modrich, was described in the article as a "counselor" of the La Leche League International, a nonprofit advocacy group that provides education and resources for women. But she was far more than that. She was one of the founding members of the organization since it began in 1956, and helped to lead the grassroots efforts of its inception in my hometown of Franklin Park, Illinois. 
I wish I could have asked her more about this, though she died 14 years ago, and what would have been her 100th birthday is approaching in July. 
Even my father was unaware of this before I told him I found the article, though no one in our family would have been surprised at what she told Greene in her defense of Barbara Damon, a woman whom she almost certainly never met and whom I have no memory of her referencing at any point. 
"A woman can nurse in public If she does it discreetly," Harriet Modrich said. "Some women feel more open about it than others. But it is a natural way of feeding a baby, the way a baby has been fed since time immemorial."
Now, there have been decades of scientific advancement in post-natal care, and the point of this is not to argue that baby formula is wrong or that breastfeeding is superior. I'm not the right person to make that argument, and it's beside the point. 
But the key point, as my grandma underscored, is this: "Breast-feeding a baby is not offensive. Especially with a two-piece outfit designed for nursing — a woman can nurse her baby in public — even in a place like a restaurant with a minimum of inconvenience to herself, and a minimum of commotion to arouse the attention of others. One woman was asked to leave the women's room of another department store because another woman saw her nursing and didn't like it." 
That was the kind of person she was, selfless and always utilizing her maternal instinct not only to look out for her own children, but dedicating herself to feeding dozens of neighborhood children who were welcomed with open arms at mealtimes. Beyond that, she was also one of the founders of what eventually became the local park district, where my father has worked since he was a teenager.
We have in these very pages profiled women in Fort Bend County who have been courageous trailblazers, shattering glass ceilings in a variety of fields. I'm proud, though, that my grandmother was ahead of her time, and on the front lines of a feminist movement that has allowed for generations that followed to continue to pass the baton forward as we strive to resolve the persistent social inequities and many forms of discrimination that women face and to embrace them and their contributions as definitional cornerstones of our society.