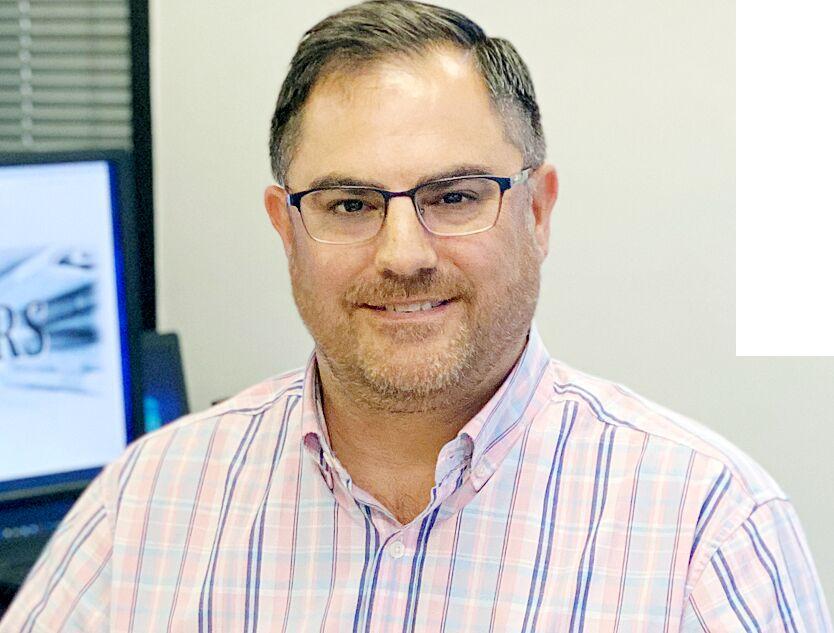 The reason I volunteered to coach my oldest son's youth baseball team this year was to pay back what some wonderful men gave me when I was a long-haired, baggy-socked, rail of a kid more than three decades ago. Without a second's hesitation, I can list them all.
Judge John Karrh, a powerfully gentle man, drove our team from Tuscaloosa, Ala., to Atlanta after the season to watch a Braves game in Fulton County Stadium. I had to borrow $5 from Judge Karrh that night because I didn't understand budgeting at age 10. He never came collecting.
Bryan Chandler coached our All-Star team. He was meek, a bit nervous – an accountant by trade and in the dugout. His son, Eric, and I are still best of friends today, and I'll never forget the hug Theresa Chandler (coach's wife/player's mom) gave me after I struck out three batters in a row to win a tournament.
Joel Williams owned a barber shop near the University of Alabama. He famously cut Bear Bryant's hair and had a framed Sports Illustrated page on the wall to prove it. The barber coached a lot like the Bear – gruff and the ever-present aroma of a Winston. In one game, I was struggling on the mound and he handed me a stick of chewing gum.
"Here, chew this. It will help you relax," he told me. Coach Williams probably should have handed me one of his Winstons, because the gum didn't help. Beneath that smoky skin was one of the kindest men I ever knew. He cut my hair until I graduated college.
If there was a man kinder than Joel Williams, I found him my next season. Charlie Hughen knew how to raise his voice, it's just that he didn't very often. He loved baseball, he knew baseball, and his son, Scott, was the superstar of our team. I was sad at the end of that season, because Scott was a year older, which meant Charlie wouldn't be my coach.
That turned out OK, because Jerry Plott wanted to win more than any of them. That should happen when your boys are in their teen years. Jerry's son, Bobby, and I were as close as brothers those days, and I'm pretty sure Jerry and his wife, Pat, considered me a son back then. I don't remember how many games we won or lost, but if I saw Jerry Plott today, I'm pretty sure he'd hug my neck and tell me stories about a baseball game in the late '80s.
Those men are the reasons I volunteered to coach the 7- & 8-year-old Mudcats this season. I did it for my oldest son Hank, because I love that boy. I love being around him, and I want him to love the game the way I did.
I also did it for the 11 other boys on our team, hoping I could return that $5 from Judge Karrh or the stick of gum from Joel Williams. Maybe, three decades from now, one of them will remember my name and something I said.
What I hope none of my players remember is our record. Wow. It is not good. With one game to go, the Mighty Mudcats are swimming perilously close to the mud – two games out of last place.
With such a tribute to my former coaches, you'd think I'd be better at this. You'd think I picked up enough knowledge to make us an immediate league contender.
If this were a postgame press conference, I'd tell you the ball hasn't bounced our way. Then I'd tell you we've dealt with an unfortunate string of injuries that has kept us out of the hunt.
For starters, every player has had a bout of emotional injuries. That's right, every single player on our team has cried at least once during a game. That's tough sledding for a team trying to get over the hump.
We've had two players miss time from cuts to their hands. Both instances happened as the athletes were climbing the fence in the dugout.
We've had six players who lost their wits because they couldn't find their hats – in a dugout that measures about 5 feet deep and 12 feet long. In a space of roughly 60 square feet, about the size of a prison cell, these boys have lost their hats. How can they possibly remember where to throw the ball with a runner on first if they can't remember where they placed their hats six minutes earlier?
We've had players sidelined with inch-long strawberries after sliding into first base – even though we've kindly suggested they never slide into first base.
And we've had four players miss time with BTF Syndrome. If that's not an FDA-approved medical condition, it may be after this season. Obviously, I'm referring to Ball to the Face Syndrome, which occurs when a player tries to catch a ball directly in front of his face and the ball miraculously curves around the glove and lands squarely on the cheekbone.
If it weren't for this spate of bad luck on the injury front, I'm pretty sure we'd still be somewhere at the bottom of the standings. And I couldn't be more proud.
You see, most of these boys lost their first year of organized ball to COVID last year. For more than half our team, this is their first season, which means I'm the first coach they've had.
For every ball to the face, we've had players learn to catch.
For every strikeout (and boy have there been a few), each boy on our team has reached base and crossed home.
For every time a player has cried, he's had a hundred smiles on his face.
And for every time I get to kneel next to one of our players and tell him to have some fun, I can see Joel Williams handing me a stick of gum.
Now I know why those men invested in me, and why I can't wait to do it again.