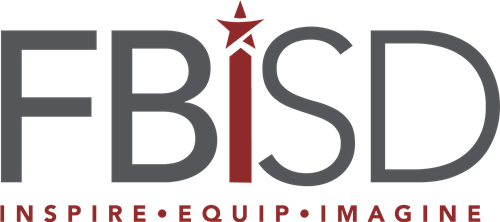 Candidates for two seats on the Fort Bend ISD Board of Trustees will discuss themselves and the issues facing the school district in an upcoming forum hosted by the Fort Bend Chamber of Commerce.
The virtual forum, featuring the candidates for Positions 2 and 6, will be held at 5:30 p.m. next Wednesday, April 7. It can be viewed via Zoom at https://tinyurl.com/2021FBISDCandidatesForum.
Early voting is scheduled for April 19-27. Election Day is May 1.
The candidates for Position 2 are Ashish Agrawal, Rehan Ahmed, Judy Dae and Nadeem Naik. Incumbent Grayle James announced her intent to retire and not to run for reelection on Jan. 4. 
The candidates for Position 6 include incumbent Addie Heyliger, who serves as board president, and challengers Stephanie Brown, Allison Drew, Rafat Ulain Jilani, Kristen Davison Malone and Edtrina Moss.
Heyliger, a certified technology professional, earned her undergraduate degree in computer science from North Carolina A&T State University and a master's in business administration from Texas Woman's University. She succeeded Jason Burdine as board president following Burdine's loss to Angie Hanan in the November election.
Brown was a member of the FBISD Board Leadership Academy Class of 2019.
Drew previously served on the school board and lost her Position 5 seat to Denetta Williams in the November election. 
Jilani is a licensed specialist in school psychology at Specialized Assessment & Consulting, a Houston-based school staffing agency.
Malone is the vice president of finance at CME Printing, Inc. She holds a bachelor's degree in business administration and finance from Texas A&M.
Moss is the CEO of The Ambulatory Care Specialty Group. She received a doctoral degree in nursing education from Texas Woman's University as well as bachelor's and master's degrees in nursing administration from Drexel University.
Among the Position 2 candidates, Agrawal holds an MBA from Texas A&M and an engineering degree from the Manipal Institute of Technology in India. He serves as a strategy and operations executive for AI Applications at IBM and has several years of experience as a consultant. 
Ahmed graduated from the University of Houston with a degree in business administration and a concentration in computer science. His platform involves providing opportunities for veterans to transition into careers in information technology. 
Dae received her master's degree in computer science from the New Jersey Institute of Technology and is an IBM-certified data scientist. She also has her own real estate business. 
Naik is an internet talk show host who lists community outreach programs and improving the district's gifted and talented student programs among his top priorities. 
Christopher Breaux of Whitley Penn LLP will moderate the forum. For more information about it, contact Juliette Nessmith at 281-566-2161 or juliette@fortbendcc.org.