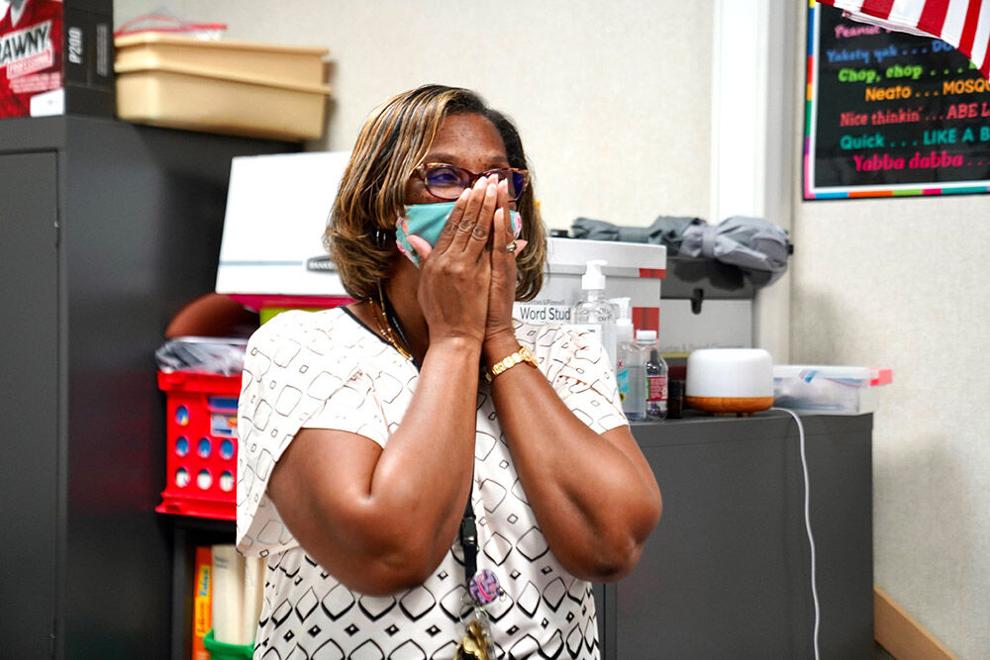 From the moment she could read, Rosa Castille has been an avid reader.
"I always had stacks of books. I lived at the library," Castille said. "I just loved books. I think that was like an escape for me, to visit different places and be in different worlds." 
The longtime elementary school teacher and Louisiana native has left her mark on Colony Bend Elementary School in Sugar Land through generations of students. Castille was recognized as Fort Bend ISD's Elementary Teacher of the Year on April 13. 
The district also recognized a secondary teacher of the year, Sherman Batiste of Elkins High School, and 10 other teachers in its annual awards for the 2020-21 academic year. 
Castille moved to Sugar Land in 2007 to work at Colony Bend, where she serves as a third-grade teacher of English and Language Arts as well as Social Studies. 
"I love the family atmosphere here," Castille said. "The administrators encourage us to reach to do something higher. I've always wanted to better myself and do things to challenge myself. I think through all of that support it's made me a stronger mentor and a better teacher." 
She spent the first 17 years of her teaching career in Jefferson Davis Parish,  Louisiana, where she taught special education. 
Castille started out at Colony Bend in the special education department, and after a few years, said she was ready for something new. So she began to teach a second grade class at the school. 
"I just had this knack for being able to reach kids and teach them how to read," Castille said. "When I became a third-grade teacher about five years ago, it was kind of a natural fit for me to go into the reading, writing and social studies avenue." 
Castille said she emphasizes the importance of balanced literacy and a strong foundation of reading and writing skills to her students. 
She's also not one to back down from a challenge, even with three decades of experience as an educator under her belt. Castille said she plans to have a "self-contained" classroom next year where she will be responsible for teaching every core subject.  
Castille said she doesn't teach to win awards, but because she loves to mentor children and help them grow academically and personally. She said she even tried to pull her name out of consideration for the award. According to Castille, assistant principal Shweta Khade's response was "absolutely not." 
"This is really overwhelming for me because I fly under the radar and I don't like a whole lot of attention on me," Castille said. "It was very humbling for me because I have to accept congratulations and people seeing me, because that is not me. I don't mind teaching people and being part of a community, but everything I do is because of the love I have for educating children." 
She said she still hears from parents of students she taught 30 years ago who will reach out to her on Facebook. 
"It makes me so happy, because they'll tell me, 'You made a difference in my child's life,'" Castille said. "Even today, I run into parents of children I had five or six years ago and I taught all of their siblings. And the parents are just like, 'We really appreciate all the hard work you did with our kids.'" 
The reaction from Castille's family back in Louisiana, her colleagues and her current and former students has also given her a big boost, she said. 
"I knew that I had to make my school proud," Castille said. "I needed to do that because they trusted me to be the teacher of the year and they accepted and acknowledged all the work that I can do, never dreaming in a million years that it would end up like this. I'm very happy. I accept it. I just never thought it would happen to me."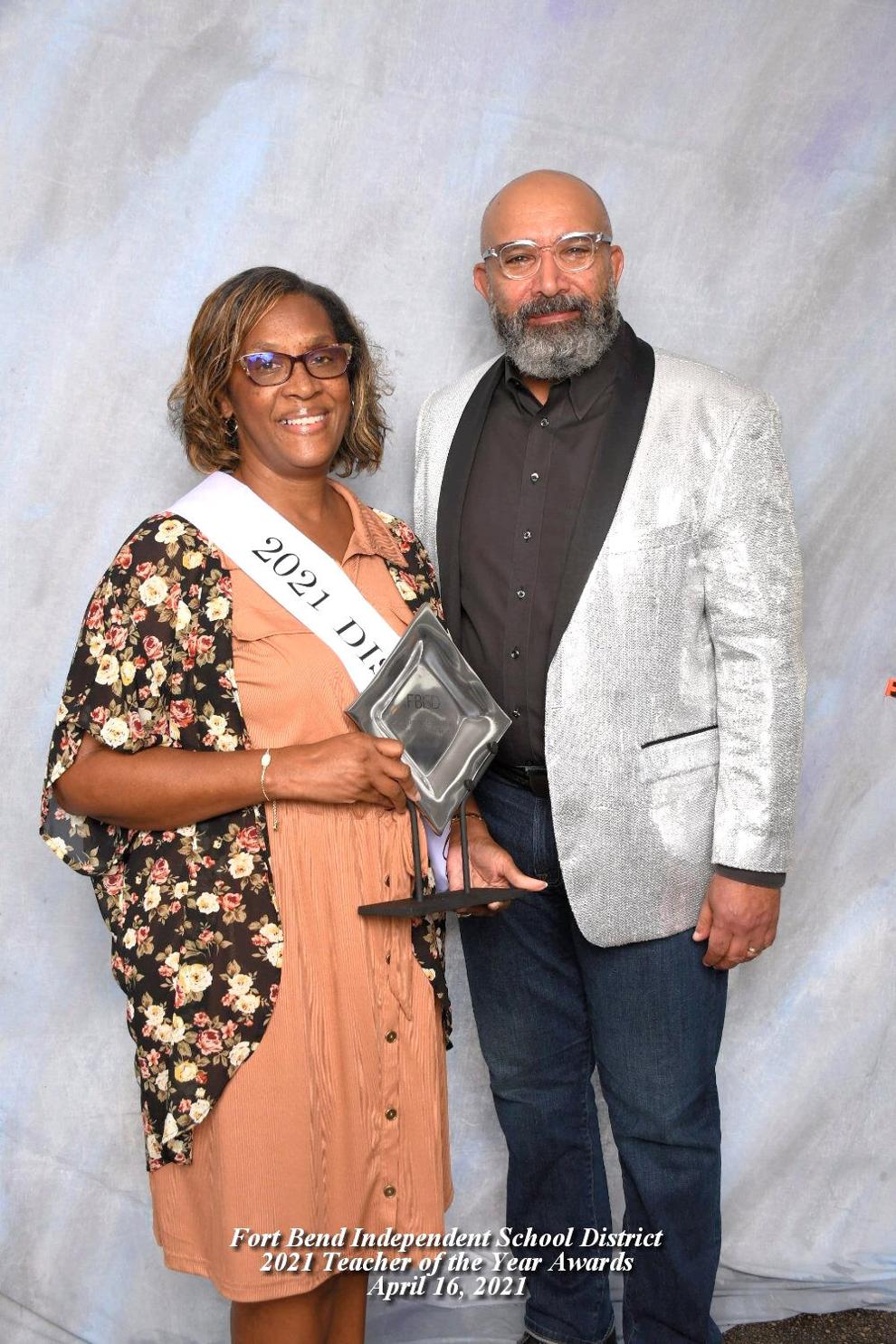 FBISD Rookie Teachers of the Year 2020-2021 
Elementary 
Laney Ballinger, Commonwealth
Victoria Franco, Highlands 
Fawzia Elsaadi, Sullivan 
Secondary 
Kate Thane, Clements
Sayona Land, Fort Settlement Middle School
De-evin Johnson, Ridge Point
Multilingual Teachers of the Year 
Bianca Pesoli, Burton Elementary 
Ana Fuentes-Cruz, Ridgegate Elementary  
Natalie Sylvester, Dulles High School 
Frédérique Will, Kempner High School