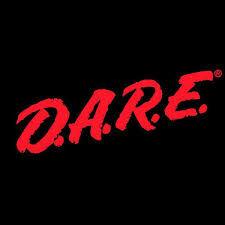 By STEFAN MODRICH
Members of the Texas Legislative Black Caucus and superintendents from Houston Independent School District, Aldine Independent School District, Spring Independent School District and Stafford Municipal School District announced last Thursday that they had secured a donation of 1,000 computers to be distributed to school districts across the Greater Houston area.
State Rep. Jarvis Johnson of District 139 organized a Zoom meeting with other state representatives from the Houston area, including Rep. Ron Reynolds of District 27, which includes Fort Bend County, Rep. Shawn Thierry of District 146 and Rep. Senfronia Thompson of District 141.
"When the (COVID-19) pandemic hit back in March, we realized that many of our children could not go to school virtually," Johnson said. "And many of our students were falling behind."
According to a 2019 report from the National Digital Inclusion Alliance, 15 percent of Houston households do not have a broadband internet connection of any type, including a cellular data plan. Johnson said that among those in the 10 largest school districts in the Houston area, about 143,000 households do not have a computer.
"We know — all of us know — that public education in Texas has been funded by ZIP codes so long," said Thompson, who represents District 141. "Until we move away from that and get the resources that our superintendents need, our children are not going to be able to succeed at the pace that we want them to succeed."
Stafford MSD superintendent Robert Bostic was one of four school administrators on Thursday's call, along with LaTonya M. Goffney of Aldine ISD, Grenita Lathan of Houston ISD and Mark Miranda of Spring ISD.
Bostic echoed Thompson's comments, emphasizing the need for an adaptable curriculum that is suitable for the variety of devices that will be used in students' homes.
"Most kids and families have access to a smartphone, but they don't have access to a tablet," Bostic said. "Doing your homework on your mom or your dad or your grandma's cellphone is not as easy as doing it on a tablet."
"The COVID-19 pandemic… has highlighted the disparities that exist between the haves and the have-nots," Reynolds said. "On the 'not' side are the children of color: African-Americans, Hispanics, and other ethnicities that tend to be on the lower socio-economic end.
"This is a necessity so that children can learn. There shouldn't be a privileged opportunity for children to learn and those who don't have to suffer."
Bostic said a recent survey of families in the district revealed some troubling results. He said many parents have sent emails expressing frustration at being overwhelmed by technology issues and requested additional assistance.
"More than 90 percent of our kids are on free and reduced lunch," Bostic said. "More than 50 percent of our kids don't have adequate technology, a device or internet access."
Bostic pleaded with state lawmakers that they retain the same amount of passion they have displayed locally in advocating for improving access to educational technology when the legislative session resumes.
"I think this is going to be needed much further (than the duration of) the COVID-19 (pandemic), Bostic said. "We can't just talk about picking up the digital divide. … We're going to provide the data, we're going to provide the time, we'll come up (to Austin) and speak. Rep. Reynolds and I have done that, he and I have done that for many years to make sure that we're on record of saying, 'This is what our children need.'
"If we're going to give our students access to the jobs and careers of today and the future, the first thing we have to do is provide a level playing field, just like (Reynolds) mentioned."
Thierry said she is reminded regularly that several hard-working people across the Greater Houston area remain without the resources needed to properly facilitate virtual learning from home.
"I had a constituent call me and say 'Ms. Thierry, I did everything, I worked overtime, I bought an iPad for my child who's in the first grade,' Thierry said. "And then she went and bought another computer for a child in the fifth grade. And then she had a 10th-grader. And so she's like, 'I just don't have any more resources.' Our constituents are working hard. They're not asking for a handout. Just a helping hand."