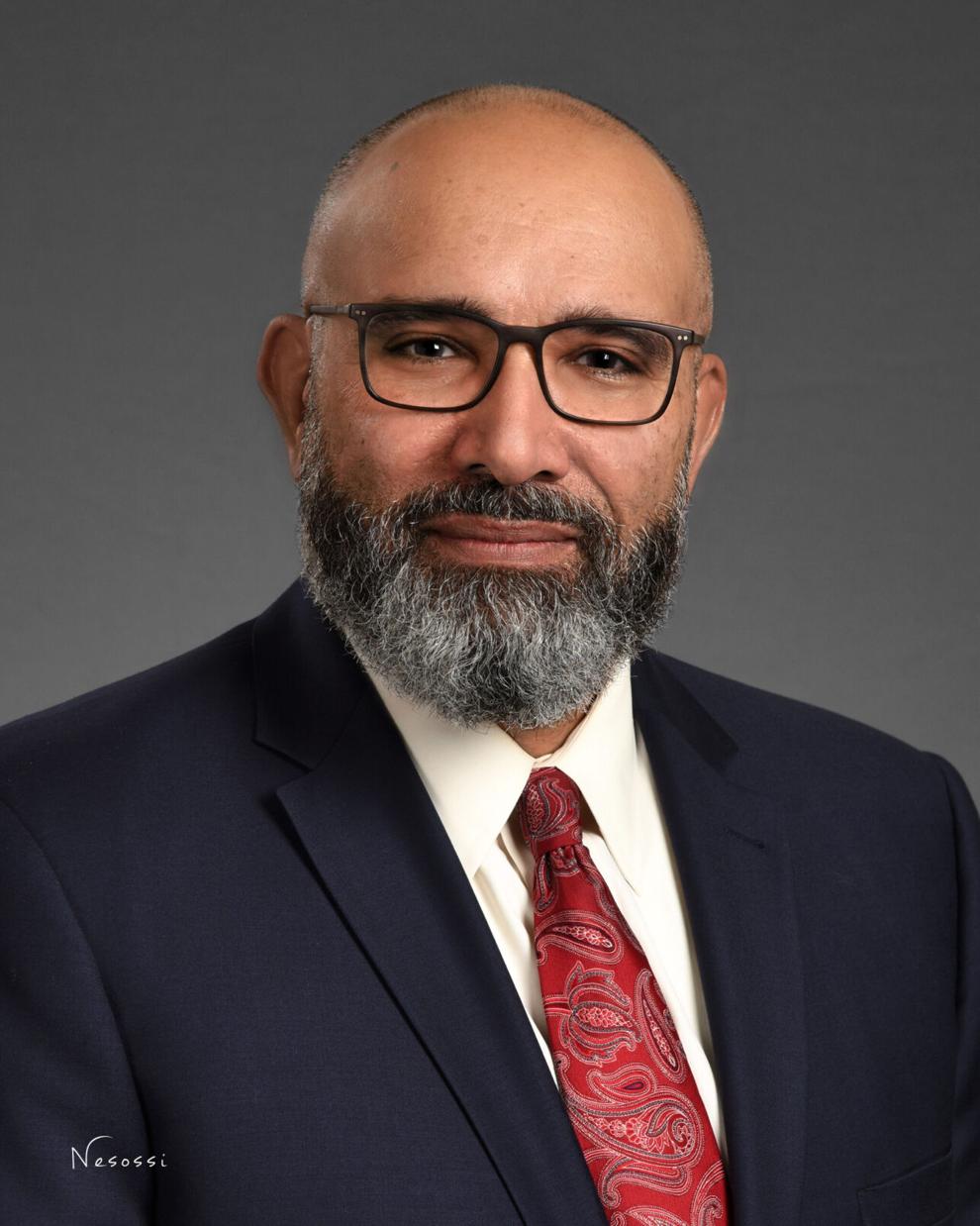 By STEFAN MODRICH 
Fort Bend ISD superintendent Charles Dupre announced Monday he plans to resign by December 2021, prompting an outpouring of reactions from parents, teachers and community members across the district.
Many parents expressed concerns on Facebook about the timing of the announcement, which comes amid the ongoing COVID-19 pandemic and 17 days after the FBISD Board of Trustees voted 6-0 to extend Dupre's contract through 2024.
Some parents viewed the Nov. 3 election — which resulted in the replacement of board president Jason Burdine and incumbents Kristin Tassin and Allison Drew with Angie Hanan, Shirley Rose-Gilliam and Denetta Williams, respectively — as a repudiation of Dupre.
"Like or hate Dupre — our board will have a very difficult time finding a qualified candidate to fill his shoes during a pandemic while three new board members are still learning to be board members," Tammy Marino wrote Monday in a Facebook post. "This is actually not good news. The timing is terrible and the results could be really catastrophic for this district as we navigate a pandemic and state budget woes and a very new board on top of massive teacher resignations."
The board convened Monday night in a special session, where the new members were sworn in and the outgoing members delivered farewells. Dupre said he intended to provide the new board with the opportunity to determine its new vision for the district and to begin a search for a new superintendent.
"During the past two weeks, God has made very clear to us that the upcoming transition of the board presented the right opportunity to also begin a transition in our life," Dupre said. "During the coming months I will remain committed to supporting staff and the board of trustees as we continue our efforts to serve students during the current pandemic and as the board prepares for the future."
Dupre joined FBISD as internal auditor in April 1995 and returned to the district in 2013 after serving in Pflugerville ISD for seven years.
Rick Garcia, a parent and longtime volunteer who serves as chairman for FBISD's School Boundary Oversight Committee, wrote in an email to the Fort Bend Star that while he may have disagreed with Dupre's approach and plan for virtual learning in response to the pandemic, he acknowledged that the pandemic has presented an unprecedented set of challenges to educators.
"For me personally, I am sad to see Dr. Dupre go but I am not surprised," Garcia wrote. "I think this last board election may have been a referendum against FBISD's leadership and I think a lot of parents are in need of something different. (The 2020 school year) has been an incredibly difficult year for everyone and one of the biggest challenges we faced this year besides the pandemic was how do we educate our children in the midst of it."
On Nov. 12, the deadline to request a learning model change with the district, 11 percent of FBISD families shifted from online to face-to-face or vice versa, Dupre said in a Nov. 13 message to parents. The district saw 7,558 students shift from online to face-to-face and 1,041 shift from face-to-face to online learning.
"I wasn't very thrilled about how they phased us back into face-to-face instruction," Garcia said. "I felt that the plan was formed after school had started. I know they were working over the summer but when they announced that if you choose to go back in person, that (meant) you would have to change your schedule. A complete disruption to the kids and their routines was unnecessary if they planned it differently from the beginning."
In addition, Garcia said parents and teachers alike have felt they have had to shoulder an unfair burden in trying to learn how to facilitate remote learning with little notice.
"The added amount of stress on the teachers has been pretty heartbreaking to witness," Garcia said. "The district and administration put so much added pressure and work requirements on the teachers which included learning all of this new technology with very little notice. So (that was) poor implementation there."
Another move that divided many FBISD parents was the sudden change to the district's 2020-21 academic calendar. Several parents expressed concerns about missing vacation plans, graduation ceremonies or field trips that had been rescheduled due to the pandemic, extending Spring Break to two weeks and pushing the last day for students to June 3 and the last day for teachers to June 4. The school year was previously set to end May 26.
Dupre was sharply critiqued for his comments about the calendar change during a Nov. 9 school board meeting.
"I'm going to be honest, and it's going to sound callous, but there's time to adjust summer plans," Dupre said at the time. "Our goal is to run a system for all children. I don't think we can make the decision based on one-off 'we've made plans for that week' and they need to do what they need to do."
Garcia said while he may have disagreed with Dupre's approach, he acknowledged, "These have certainly been the most trying times for everyone involved."
"This is horrible," said Orjanel Lewis, an attorney and an adjunct professor with Houston Community College. "He helped to give a voice to many voiceless communities. I hate to see him go."
In 2019, Dupre was named a statewide finalist for the Texas Association of School Boards (TASB) Superintendent of the Year Award, and all FBISD schools met the 2019 accountability standard set by the Texas Education Agency (TEA).
In 2018, the district was named the Best Large School District in the H-E-B Excellence in Education Awards.
"I do see light at the end of the tunnel and I am optimistic and excited for FBISD's future," Garcia said. "Dr. Dupre is leaving FBISD in a better state than when he first started but now it is time to make it even better. I appreciate his service to this district and to this community and I wish him well in all of his future endeavors."