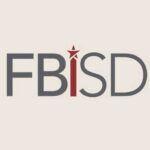 Registration is open for pre-kindergarten and kindergarten education next year in Fort Bend ISD, according to a news release from the district. Families can register their student online at fortbendisd.com/newstudent and complete the enrollment process through their zoned campus.
Children must live within FBISD and be 5 years old on or before Sept. 1 in order to register for the kindergarten program.
To be eligible for the full-day pre-K program, children must live within the district and be age 4 on or before Sept. 1. Those students must also meet at least one of the following criteria:
Be limited English proficient because a language other than English is the primary language spoken in the home.
Qualify according to the Federal Income Eligibility Guidelines. Parents must bring current proof of income documentation for all adults in the household (at least one month, or 30 days, of income from the day of registration, including current check stubs, child support statement of payment, or SNAP qualification letter, etc.)
Be homeless
Have current or previous conservatorship of the Department of Family and Protective Services
Be the dependent child of an active U.S. Armed Forces member, or the dependent of a U.S. Armed Forces member that has been injured or killed while on active duty 
Be a dependent of a police officer, firefighter or emergency medical responder seriously injured or killed in the line of duty and received the Star of Texas Award.  
In order to enroll children in either program, parents or guardians must have the original copies of the following documents:
Student's birth certificate or its equivalent 
Child's social security card or state-assigned ID number 
Child's official immunization record with the physician's stamp or signature 
Parent/guardian's government-issued photo ID – Texas driver's license or ID card 
Proof of residency (deed, lease or mortgage agreement) 
A current utility bill (gas, water or electric) 
For more information about the pre-K program, community members can visit fortbendisd.com/Page/1025. To learn more about the kindergarten program, visit fortbendisd.com/newstudent.