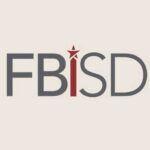 Local students with audio or visual arts inclinations can register for Fort Bend ISD's fine arts summer programs, which begin in June. FBISD's Fine Arts Department will offer four student camps, several of which are open to all Fort Bend-area students regardless of whether they attend an FBISD school.
Registration for the camps began Monday. Parents can register their students online by going to fortbendisd.revtrak.net/Fine-Arts/#/list and clicking on the appropriate camp.
"The camps will offer students the opportunity to further study in their art form and spend time with other talented students, in preparation for next school year," FBISD said in a news release.
Programs offered for FBISD students include the AP Art Summer Studio, which will be conducted June 7-11 in a virtual format from 8 a.m.-noon for high school students who will be enrolling in AP Art & Design in the fall of 2021. The district is also offering an in-person band camp June 27-July 2 at Hightower High School (3333 Hurricane Ln.) for FBISD students entering grades 7-9 who have completed at least one year of musical training on their instrument. Classes will be 8 a.m.-2 p.m. from June 27 through July 1 and 8 a.m.-noon on July 2.
The camps open to area students regardless of enrollment in FBISD are the orchestra camp from June 20-25, and the choir camp on July 26-27. Orchestra camp will be held at Sugar Land Middle School (321 7th St.) from 9 a.m.-2 p.m. for students in grades 7-9 or those who have completed at least one year of musical training on their instrument. The choir camp is open to students in grades 9-12 who are enrolled in their school choir, and will be held at Ridge Point High School (500 Waters Lake Blvd.) from 9 a.m.-4 p.m.
Students will be required to wear face coverings at in-person camps, according to FBISD. For more information on the summer programs, visit fortbendisd.com/Page/81647.