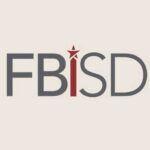 Fort Bend ISD has chosen the namesakes of its two newest schools, both of which are scheduled to open in 2022.
FBISD's board of trustees voted unanimously March 29 to name the upcoming elementary school after the late Sonal Bhuchar, a former trustee. The district's 12th high school will be named after Almeta Crawford, a 49-year educator who taught at FBISD's Dulles High School for at least 30 years, according to a news release from the district.
The names of Bhuchar and Crawford were chosen from more than 4,000 nominations, according to the district, which began accepting nominations in March.
Bhuchar served on the FBISD board for six years, including two years as board president. During her time in FBISD, the district said she spearheaded efforts including the WATCH program – a healthy lifestyle education program for elementary school students – and developed the concept for the Fort Bend Education Foundation's Annual International Festival.
Crawford was awarded the 2018 Jan DeBlance Memorial Award for Instructional Excellence by Abydos Literacy Learning, and was a Diamond-Level Abydos Literacy Learning Trainer.
"After much thought and consideration, the group came to a consensus on these two worthy and well-deserving women," board vice president Dave Rosenthal said. "Each has made significant contributions to our district. Their impact will continue to inspire students for years to come."