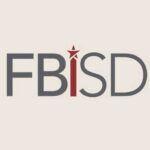 From Staff Reports
Fort Bend ISD trustee Allison Drew took part in the kickoff session of the Leadership Texas Association of School Board class of 2021 from Oct. 1-3.
Each of the four remaining sessions, according to a news release from FBISD, will feature nationally recognized experts in the fields of leadership development and education. Drew was one of 27 school board trustees from across the state selected to be part of the group, which is participating in a yearlong education leadership study program.
Graduates will earn "Master Trustee" status – the highest designation recognized by the TASB – upon completing all required elements of the study, according to the district.