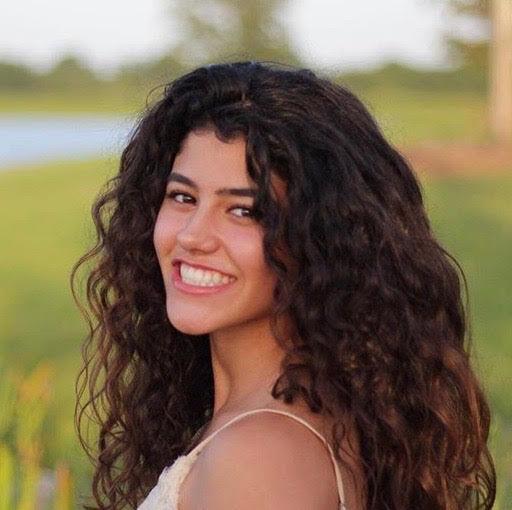 By STEFAN MODRICH
Fresno resident and Hightower High School alumna Maria Bolaños has a bit of a chip on her shoulder. And she's motivated to use her talents to give back to her community.
The sophomore at the University of Houston isn't shy about her career plans, and she has the resume to back it all up. An aspiring information security specialist, Bolaños was one of four students from around the country awarded a $5,000 Women in Cybersecurity Scholarship from ESET, a cybersecurity firm based in Slovakia.
"Growing up, my family members never imagined that I would ever be interested in tech or even consider obtaining a career in it," Bolaños said in a statement. "However, cybersecurity is a passion of mine, and every single day of my life, I have my personal and professional goals in the back of my mind. This scholarship with ESET pushes me closer to the future I imagine for myself. No one expected me, as a Latina who comes from a low-income background, to thrive in any field, especially in a field like cybersecurity, and I will do everything in my power to prove to myself that I belong here."
She was born in San Antonio and bounced around to seven different elementary schools. After moving from Texas to Florida and back, her family finally settled in Fresno.
In July, she was named the Director of Educational Programs for the Black Cybersecurity Association, a Washington-based group which describes itself as a "welcoming and inclusive non-profit organization focused on building community, mentorship, and job opportunities for underrepresented (people of color) in the cybersecurity space."
"I was never a technical person. I was very shy," Bolaños said during a Zoom interview on Sept. 10. "I've changed a lot. I know there aren't a lot of women, especially not a lot of Latino women in cybersecurity, and I want to bridge that gap."
The group hopes to serve underrepresented people everywhere through virtual lessons.
Earlier this year, Bolaños completed a virtual pre-MBA program at Harvard Business School and is a volunteer data analyst within the Harris County Department of Education.
At UH, Bolaños is majoring in Management Information Systems and Supply Chain Management. She has done internships with AT&T and HP, and participated in a "Latin American vs. COVID-19" Hackathon conducted by MIT.
She said she hopes to one day collaborate with her mentor, Alma Maria Rinasz, an Austin-based cybersecurity expert and communications specialist for TechMex, a network of Mexican professionals, entrepreneurs and scientists who live in Austin.
Bolaños said she was excited to connect with someone her age in the field of information technology and cybersecurity in Jessica Lam, a fellow scholarship winner from the University of California-San Diego.
"To be able to connect with all of these cybersecurity professionals is amazing," Bolaños said. "I'm really grateful to have gotten the scholarship, and I hope to mentor future cybersecurity professionals. When you think of cybersecurity, you think of the black hoodies and the hackers. I want to change that misconception. Women can be in cybersecurity, even though it's a predominantly male-driven field, and I'm hoping to change that even a little bit."