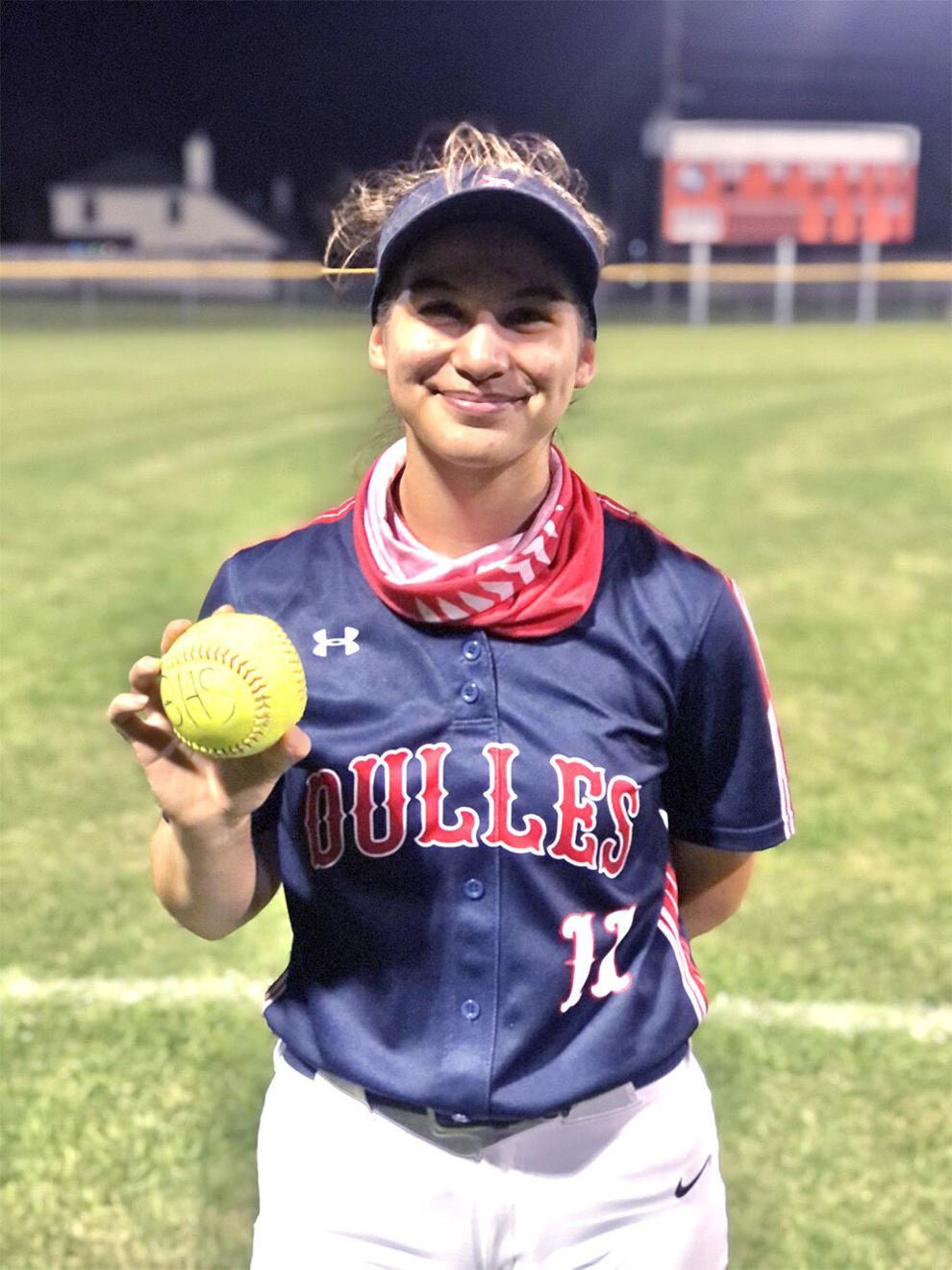 Whether it came in a winning or losing effort, many local high school softball teams put on displays of offensive firepower during the last week. From long home runs to walk-off hits, standout individual performances filled up box scores.
The Travis Lady Tigers had two run-rule victories last week, improving to 9-2 both overall and in District 20-6A. Kennedy Clark had three hits including a home run in a 16-0 win over Bush on April 6, while Lauryn Garza (3 for 4, two doubles) and Maddie Morris (three hits, four RBIs) also had strong games. Ariel Kowalewski went 3 for 4 with two triples and a homer in a 14-0 win over Dulles on April 9, while Clark had three more hits.
Six players drove in multiple runs for the Ridge Point Lady Panthers in their 16-1 win over Dulles on April 6, with Nohea Anderson leading the way with three RBIs. Kaila Correa had four RBIs for Ridge Point (18-7, 9-2) on April 9 in a 12-4 win over George Ranch, while Reagan Green and Malyn Simmons had three hits and two RBIs apiece.
Maggie Evans drove in four runs for the Elkins Lady Knights in a 21-5 win over Clements on April 6, while Lauren Goodrich had a walk-off hit to cap off a four-run seventh inning for the Lady Knights in a 20-19 win over Dulles on April 9. The perfect week moved Elkins to 8-12 overall and 6-5 in 20-6A.
Freshman Maya Salinas had four hits (two homers, two doubles) and five RBIs for Dulles (5-10, 3-7) in the aforementioned loss to Elkins, while Kreese Johnson had three hits and four RBIs. Kellan Ton and Evy Lozano also had three hits apiece.
Two Kempner Lady Cougars pitchers combined to no-hit Marshall in a 19-0 win on April 9.
Baseball
Logan Abadie, Joseph Binder, Jacob Binder and Kopeland Jones had multiple hits for the Elkins Knights in their 6-3 win over Austin on April 7, with Jacob Binder's three hits leading the way and Joseph Binder driving in two runs. Abadie also had two hits and two RBIs for the Knights (12-7-1, 6-2) in a 5-4 win over George Ranch on April 9.
Logan Witt had two hits for Austin in the aforementioned loss to Elkins on April 9.
The Marshall Buffalos picked up their first two wins of the season last week, beating Hightower 6-4 on April 7 and taking down Willowridge 16-4 on April 10.
Last Week's Scores
BASEBALL 
April 6
District 24-5A
Marshall 6, Hightower 4
Kempner 4, Richmond Foster 3
Rosenberg Terry 16, Willowridge 0
April 7
District 20-6A
Elkins 6, Austin 3
Clements 4, Bush 1
District 24-5A
Hightower 9, Marshall 2
April 9
District 20-6A
Travis 6, Austin 1
Elkins 5, George Ranch 4
Dulles 12, Bush 1
District 24-5A
Richmond Foster 16, Kempner 5
Rosenberg Terry 25, Willowridge 0
District 25-4A
Needville 10, Stafford 0
April 10
District 24-5A
Marshall 16, Willowridge 4
Richmond Foster 10, Hightower 2
SOFTBALL
April 6
District 20-6A 
Travis 16, Bush 0
Elkins 21, Clements 5
Ridge Point 16, Dulles 1
George Ranch 4, Austin 2
District 24-5A
Kempner 9, Rosenberg Terry 4
Fulshear 11, Hightower 0
District 25-4A
Stafford 24, La Marque 0
April 9
District 20-6A
Austin 14, Bush 2
Travis 14, Clements 0 
Elkins 20, Dulles 19
Ridge Point 12, George Ranch 4
District 24-5A
Kempner 19, Marshall 0
Rosenberg Terry 7, Hightower 3
District 25-4A
Sweeny 16, Stafford 0
April 10
District 24-5A
Hightower 16, Marshall 1
Richmond Foster 11, Kempner 1