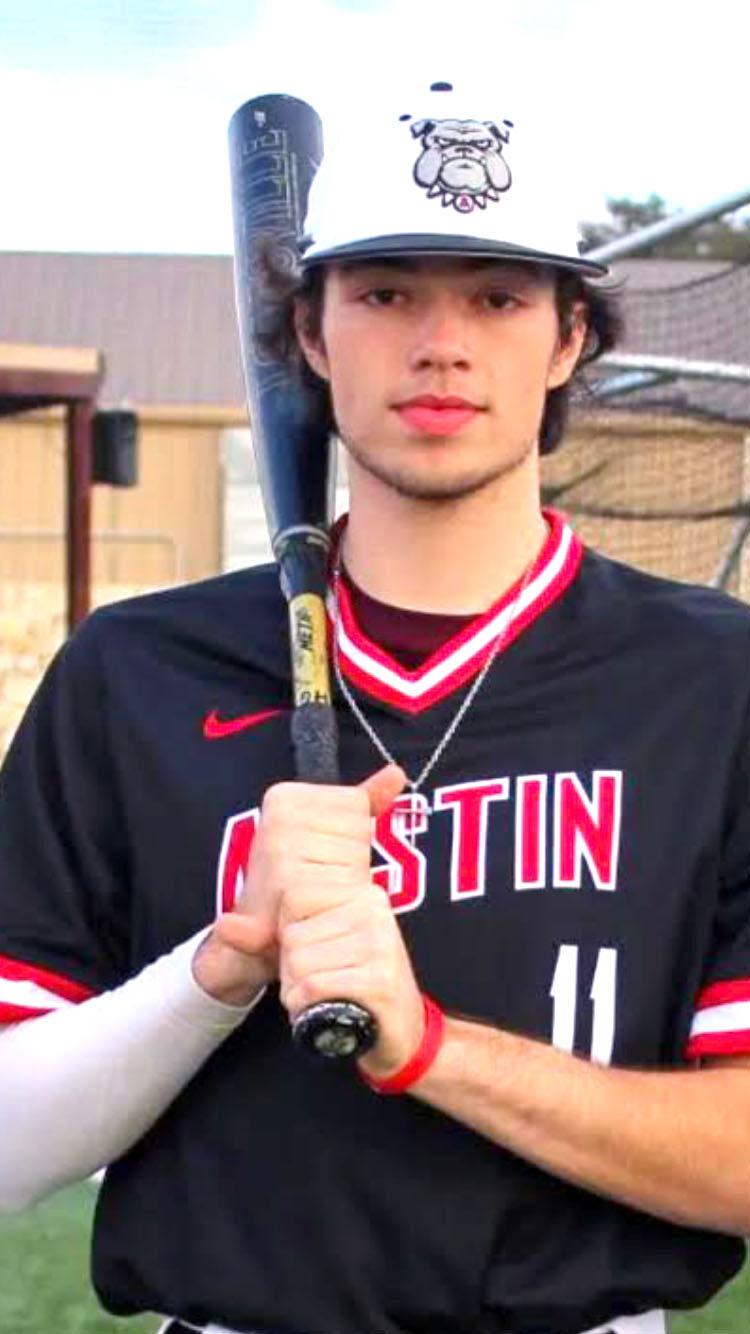 Four Austin High School baseball players drove in multiple runs in a 12-5 win over District 20-6A foe George Ranch on April 16, helping the Bulldogs stay in contention for a playoff berth.
Ryan Branch drove in three runs for Austin, while Marc Sherman, Blake Watts and Logan Witt had two RBIs apiece. Sherman and Harrison Golden each had two hits for the Bulldogs (12-11, 3-5 district), who sit in fifth place, a game and a half behind Dulles for the district's fourth and final playoff berth.
The Travis Tigers (20-4-1, 9-1) beat Ridge Point (17-6, 7-1) Monday night to take over first place. Ridge Point now sits in second place just ahead of Elkins (14-7-1, 8-2) The 20-6A teams are a little more than halfway through their 14-game district schedule.
Adam Wade threw a complete game for Elkins as it prevailed in a pitchers' duel over Bush by a score of 2-0 on April 13. Wade allowed one hit while striking out a season-high 13 batters. Kopeland Jones, Braylon Payne and Joseph Binder each had two hits for the Knights in Monday's 4-1 win over Clements)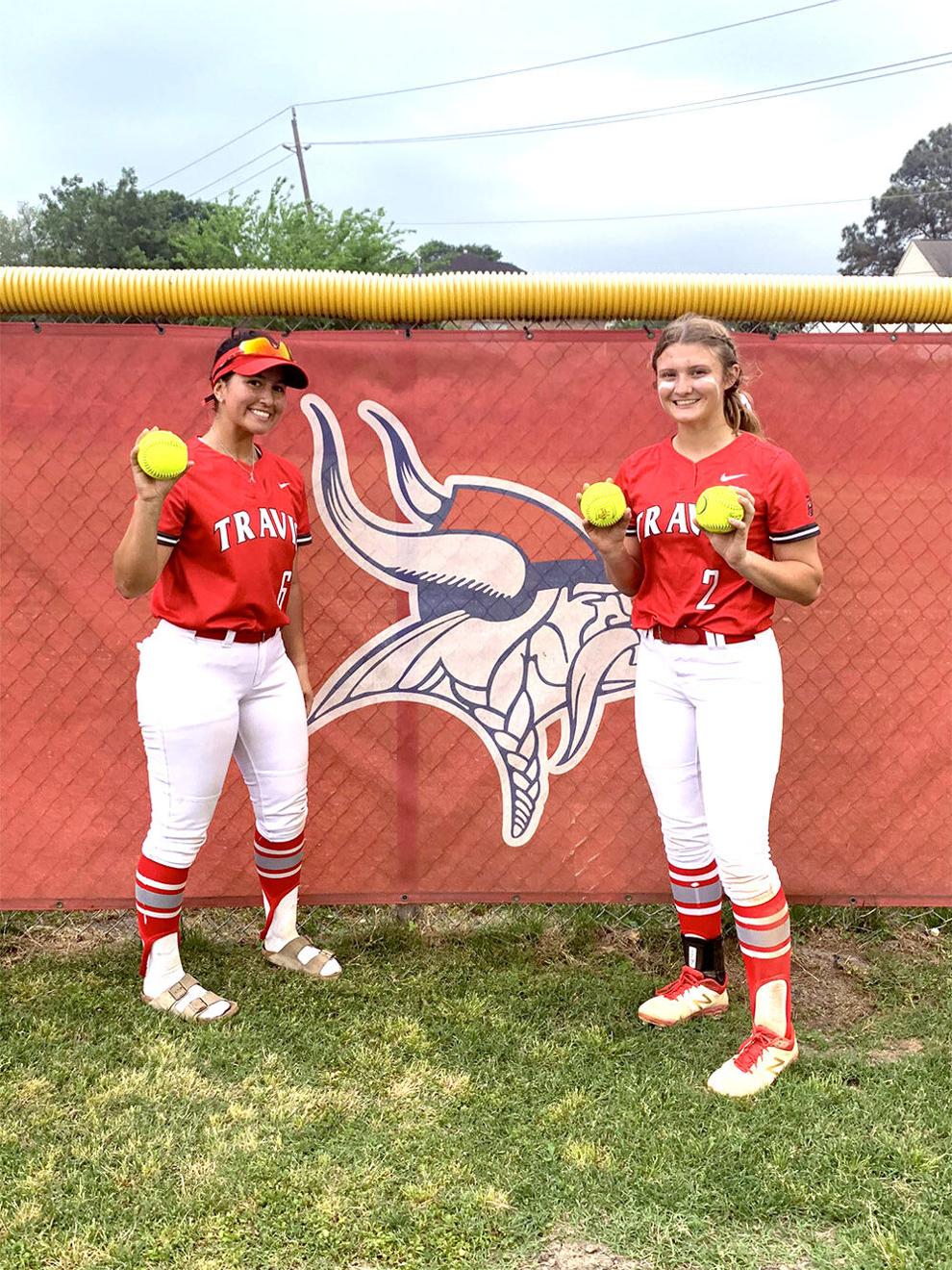 Cruz Medina also was strong on the mound for Bush in the aforementioned loss against Elkins, allowing one earned run in five innings while striking out four.
Ashton Hoskin led the way for the Stafford Spartans in a 12-2 win over La Marque on April 13, with two hits and two RBIs. Adrian Chavez drove in two runs of his own, while Kaleb Roberts had two hits including a double. With the victory, Stafford (7-9-1, 3-3) remained a game behind Bay City for District 25-4A's final playoff spot.
Softball
The Travis Lady Tigers kept the good times rolling with a 14-0 win over Dulles on April 13, busting out the big bats in the process. Ariel Kowalewski went 3 for 4 with two homers, while Ashley Rojas had a three-run blast of her own. Kennedy Clark had two hits in the game, and Maddie Morris went 2 for 4 with a triple.
District-leading Travis (10-2, 10-2) was set for a showdown with the second-place Ridge Point Lady Panthers on Monday night in a battle for first place.
Kaila Correa had a strong day at the plate for Ridge Point in a 12-4 win over George Ranch on April 13, going 3 for 3 with four RBIs and three runs scored. Reagan Green had a two-run double.
Malyn Simmons had two RBIs of her own while also pitching a complete game with four strikeouts.
Last Week's Scores
BASEBALL
April 13
District 20-6A
Travis 5, George Ranch 4
Elkins 2, Bush 0
Dulles 9, Clements 3
District 24-5A
Marshall 17, Willowridge 7
District 25-4A
Stafford 12, La Marque 2
April 15
District 20-6A
Travis 6, Dulles 1
April 16
District 20-6A
Austin 12, George Ranch 5
Travis 13, Bush 3
April 19
District 20-6A
Travis 4, Ridge Point 0
Elkins 4, Clements 1
SOFTBALL
April 13
District 20-6A
Austin 7, Clements 0
Travis 14, Dulles 0
District 24-5A
Richmond Foster 16, Hightower 0
District 25-4A
Bay City 13, Stafford 3
April 16
District 20-6A
Ridge Point 12, George Ranch 4
Austin 10, Dulles 1