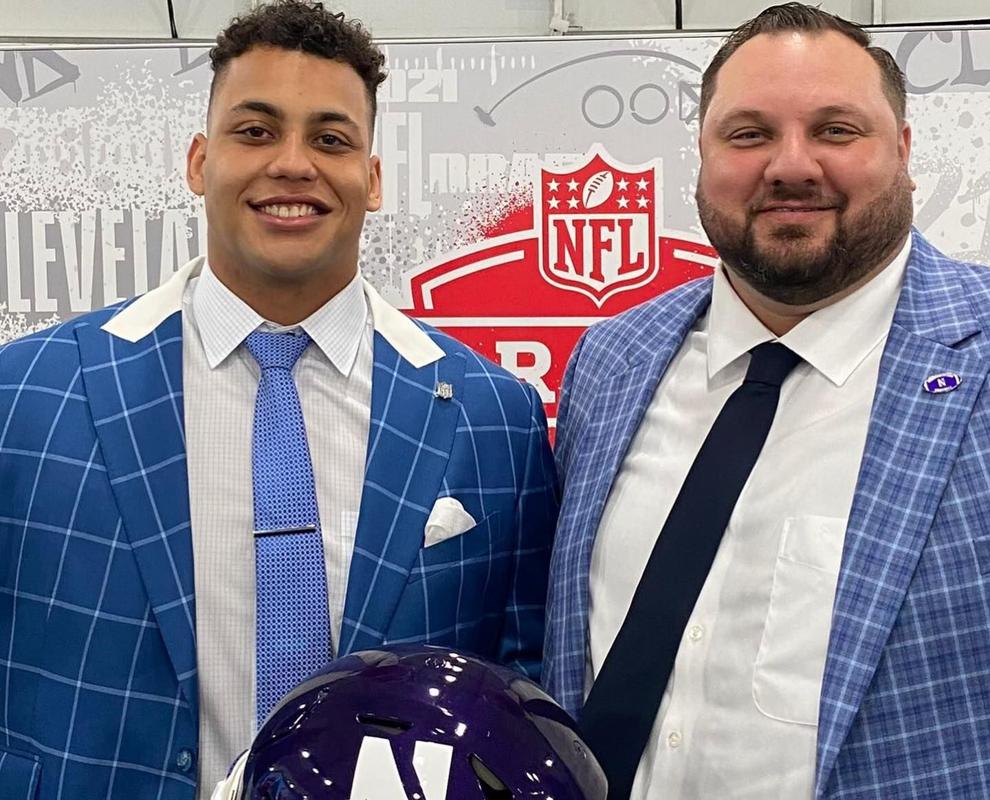 Clements High School football coach Bobby Darnell said Rashawn Slater immediately stood out when Darnell returned to coach at his alma mater right before Slater's senior season in 2016.
"Putting him through that offseason workout and seeing him go above and beyond then and during the season, you could tell the goals he had," Darnell said.
Those goals were realized last Thursday as Slater, a standout offensive tackle for the Rangers during that 2016 season, was taken as the 13th overall pick in the NFL Draft by the Los Angeles Chargers. It was the second straight year the Chargers drafted a Fort Bend ISD alumnus in the first round as selected former Elkins linebacker Kenneth Murray 23rd overall in 2020.
Now blocking for Justin Herbert: Rashawn Slater.@rdsl8r | @Chargers pic.twitter.com/gxUr5UCq5F

— NFL (@NFL) April 30, 2021
Slater was a three-year starter at Clements and also in college at Northwestern University. And despite the fact those Clements teams won just three games in those three seasons, Darnell said Slater never once let his guard down or let the focus lapse.
"You could tell exactly what kind of person he was, and what kind of goals and drive that he had," Darnell said. "When nobody was in the fieldhouse or in the weight room – it was him just going through ridiculously tough drills all the time. … He was a bright spot for our team and someone who was always reliable."
Fast forward a few years, the 6-foot-4, 314-pound Slater is FBISD's highest draft pick since Elkins offensive lineman Jake Matthews was selected sixth by the Atlanta Falcons in 2014.
"He went so far above and beyond because he knew what he wanted to do, and (Thursday) was his reward," Darnell said. "… He had a vision and a goal, there was nothing that was going to keep him from obtaining it."