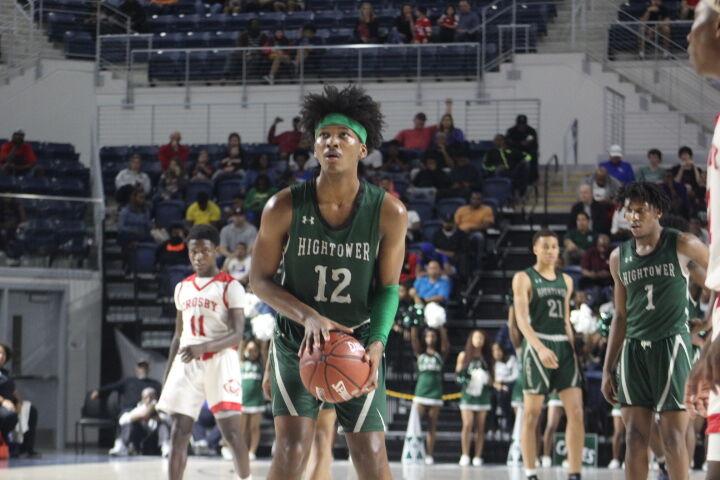 After a Jan. 8 loss knocked the Elkins High School boys basketball team off its perch in District 20-6A, the Knights wasted little time propping themselves back up. Following a 2-0 week, the Knights are back atop the district standings.
It was a balanced attack for the Knights in a 78-65 win against Austin last Saturday, with four players scoring in double digits. Shane Bell paced Elkins (11-1, 6-1 district) with 20 points, while Chris Johnson (12 points), Jacolbi Harris (16 points) and Josh Fanuiel (16 points, six rebounds) also had strong games.
Jackson Fields had 15 points and seven rebounds in a 47-46 win over Travis on Jan. 13.
Notable performances
As the Dulles Lady Vikings continued their ascent in District 20-6A, multiple standout performances helped them stay undefeated. Three players scored in double digits in a 76-57 win over Austin, paced by Nya Threatt's 23 points. Victoria Moore (19 points) and Peyton Overton (16 points) also provided scoring punch.
In Saturday's 55-54 victory over George Ranch, Threatt led the way with 21 points.
Bryce Griggs led the way for the Hightower boys once again last week, averaging 19 points as the Hurricanes took down Lamar Consolidated and Fulshear to improve to 11-2 overall and 10-0 in District 10-5A.
David Ogunleye (24 points, 11 rebounds) and Jack Reiner (22 points) had strong performances for Austin despite the loss to Elkins.