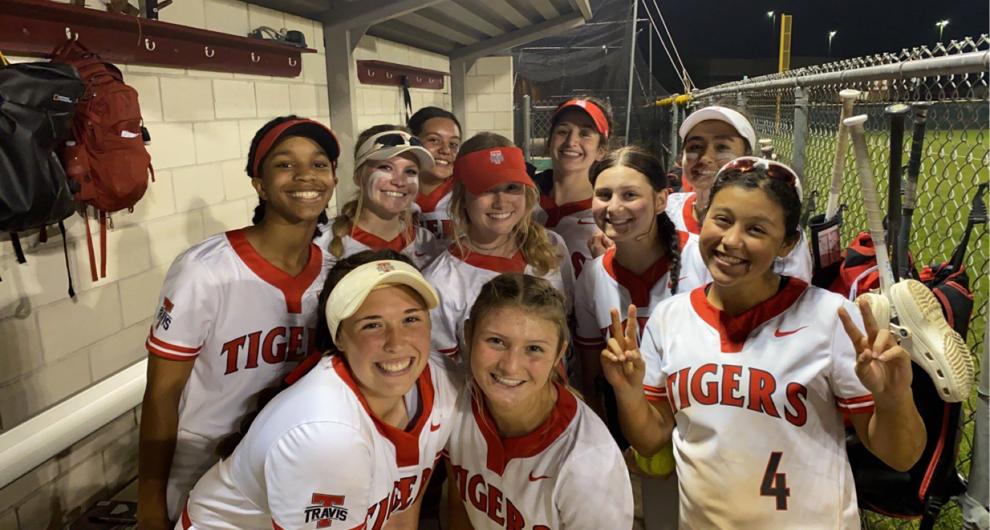 The Travis Lady Tigers have had a strong start to the district softball season, and one of their lynchpins was on fire last week to make sure they continued their winning streak.
Ariel Kowalewski tallied nine hits in two games last week for the Lady Tigers. She had a season-high five hits and nine RBIs in the Travis' 19-1 win over Elkins on March 23, hitting for the cycle and slugging her second grand slam of the season. Kowalewski followed that up with four hits and five RBIs in the Lady Tigers' 13-3 win over Ridge Point on March 26.
Kennedy Clark also had a strong game against Elkins with three hits and four RBIs, while pitcher Rachel Ybarra struck out seven batters over six innings.
The Lady Tigers (6-1, 6-1 district) were slated to play Austin at 6 p.m. Tuesday and looked to extend their four-game winning streak.
Madison Leviton homered for Elkins in the loss against Travis.
Lauren Hatch hit a double and triple for Kempner in a 7-3 win over Hightower on March 23 – her sixth multi-hit effort of the season – while Gabriella Gonzalez struck out six hitters in a complete game. Kirsten Williams also had a season-high five hits for the Lady Cougars in a 22-2 win over Willowridge on March 26.
Angela Leal struck out 10 hitters for Austin in a 5-3 win over Dulles on March 23.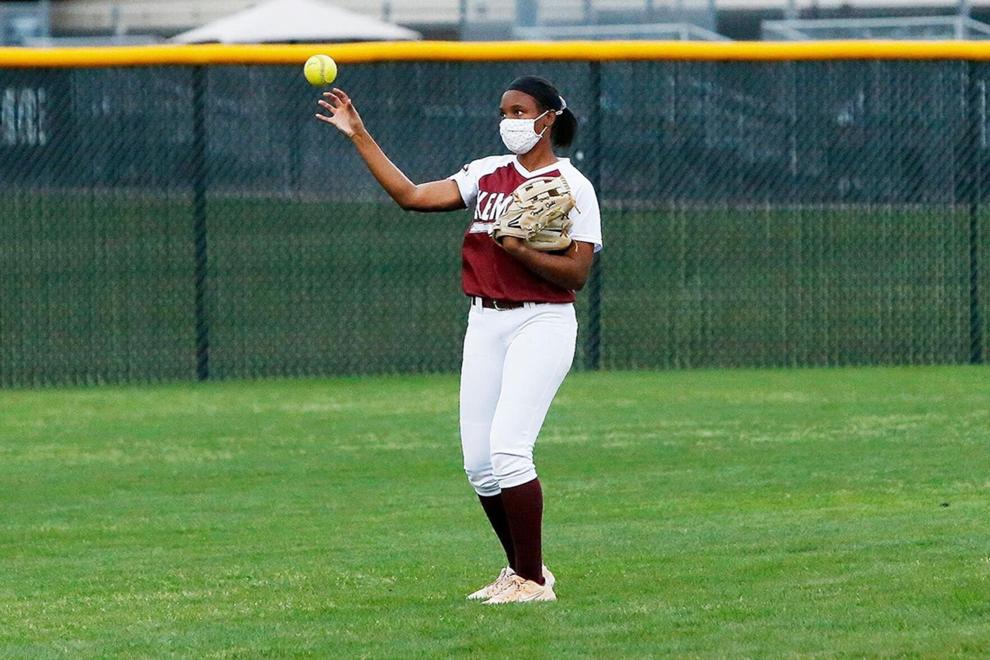 Baseball
Ridge Point defeated Dulles 10-0 on March 23 and George Ranch 2-1 on March 26. Brandon Nelson and Zach Ellis each had RBIs for the Panthers (15-5, 4-0), who were scheduled for a Tuesday night battle against Elkins.
Austin went undefeated last week, in large part due to the performance of Harrison Golden. Golden had four hits in the Bulldogs' 16-6 win over Bush on March 26, then followed it up with four RBIs in a 13-3 win over Katy Seven Lakes on March 27.
Joseph Binder was strong for the Elkins Knights, who beat Clements 4-3 on March 23 and Dulles 5-2 on March 26 to improve to 10-5-1 overall and 4-0 in district play. Binder had two hits including a homer against Clements, then smacked a double and a triple against Dulles. Jaydn Whitsitt went 4 for 4 with two RBIs against Dulles.
Kaleb Roberts had two hits and two RBIs for the Stafford Spartans in their 10-9 loss against Bay City on March 27, while Leo Ibarra also drove in two runs.
Anthony Marino had four RBIs for the Kempner Cougars in a 21-1 victory over Rosenberg Terry on March 26.
Pedro Medina and Andrew Medina each had two RBIs for the Bush Broncos in a March 26 loss to Austin, while Nathan Bravo and Steven Olvera had two hits apiece for Willowridge in a loss to Lamar Consolidated on March 26.
Last Week's Scores
BASEBALL
March 23
District 20-6A
Ridge Point 10, Dulles 0
Elkins 4, Clements 3
Travis 12, Bush 2
Austin 7, George Ranch 2
District 24-5A
Fulshear 9, Kempner 3
Lamar Consolidated 9, Hightower 3
Angleton 15, Willowridge 0
Non-District
Stafford 12, Somerset 6
March 26
FBISD Spring Bat Fling
Austin 2, Heights 1
Waltrip 5, Willowridge 4
District 20-6A
Ridge Point 200, Dulles 5
Non-District
Clements 4, Sharpstown 3
SOFTBALL
March 23
District 20-6A
Ridge Point 19, Bush 0
Travis 19, Elkins 1
Austin 5, Dulles 2
District 24-5A
Kempner 7, Hightower 3
Angleton 15, Marshall 0
March 25
Non-District
Ridge Point 10, Alvin 9
Ridge Point 9, Clear Creek 8