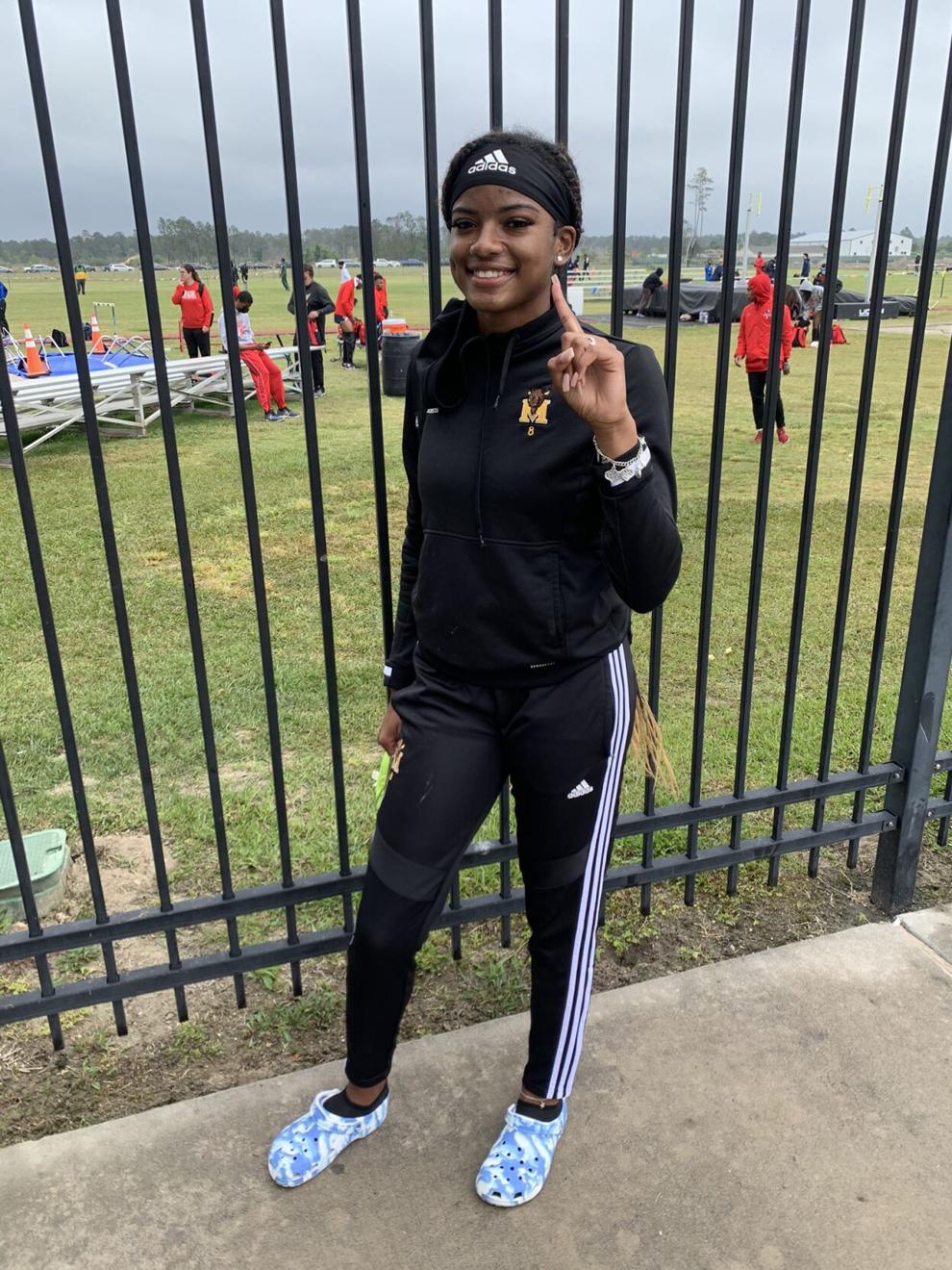 The Marshall Lady Buffalos are on top of the Class 5A track and field world, as they headlined finishers at the UIL state track meet in Austin last weekend.
Marshall's girls team were co-champions of Class 5A last weekend on the strength of Tairah Johnson, Cesley Williams and their relay teams. It was the first championship in program history as they tied with Lancaster in accruing 46 total points.
Johnson was the Class 5A champion in the girls 100-meter hurdles with a time of 13.77 seconds, while Williams won the state title in the girls 400 after finishing in 54.07 seconds. The Buffalos girls 400-meter relay team of Shanice Walker, Cesley Williams, Jania Williams and Johnson was the Class 5A champion after running a 46.34 in Austin on Friday.
Desirae Roberts finished fourth in the girls 300 hurdles in a time of 43.75
On the boys' side, Marshall finished third with 42 points. Among the notable finishes was the Buffalos boys 800 relay team of JaCorey McAdams, Jaquez White, Jonathan Howard, and Chris Brinkley bringing home the crown after running a 1:25.23. The 400 relay team of Michael Patterson, White, McAdams, and Brinkley finished third in Class 6A with a time of 40.95.
Individually, Arveyon Davis finished third in the 110 hurdles in a time of 14.36 seconds, while Brinkley was fourth in the 300 hurdles with a final time of 37.90.
Hightower's Lady Hurricanes also had a strong showing in Austin, finishing fourth overall in Class 5A with 34 total points. The Lady Hurricanes 800 relay team of Jaiden Itson, Ciara Douglas, Brittney Green, and Cynai Christopher powered Hightower in Austin after finishing in 3:49.07.
Individually, Christopher finished second in the girls 5A long jump with a distance of 19 feet, 0.25 inches, while Itson finished fourth in the girls 800 meters after running it in a time of 2:12.17.
Dajon Debose finished sixth in the boys 400 with a run of 49.31 seconds.