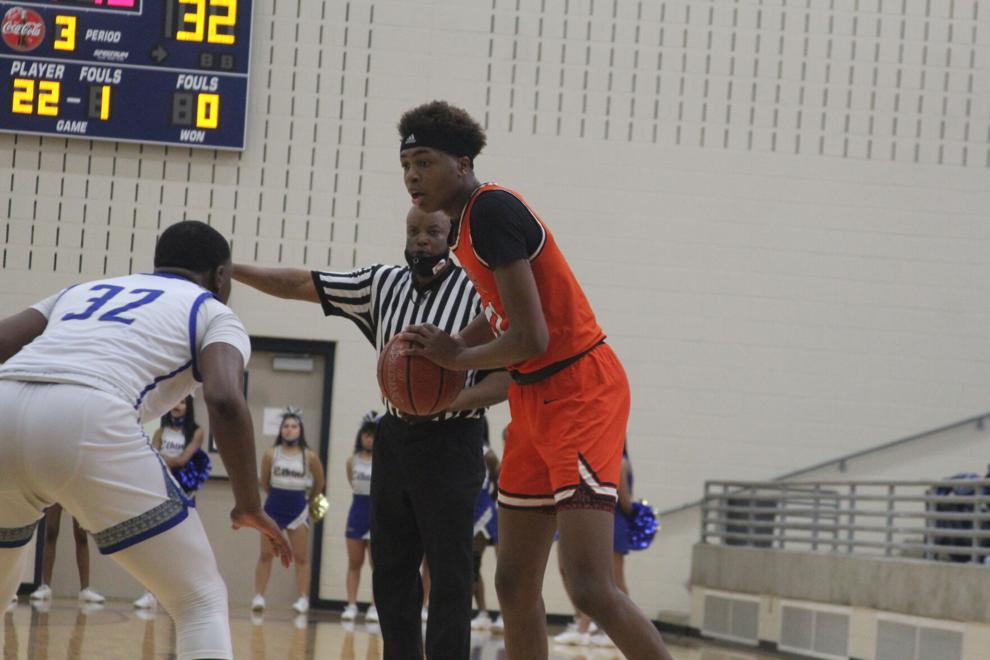 The Stafford boys basketball team has been hungry for both another district championship and a return to the state tournament.
The Spartans' efforts to accomplish the first goal stayed alive after convincing wins against Brazosport and Needville last week that highlighted area's standout performances.
Glenn Bishop scored 24 points for the Spartans in their Feb. 5 win over Needville, their fifth straight victory since a loss to district-leading La Marque on Jan. 22. The Spartans and Cougars were scheduled for a rematch to determine the district champion at 6:30 p.m. Tuesday.
Cameron Oliver led the Travis Tigers in an overtime win against Ridge Point on Feb. 3 with 20 points and seven rebounds, while Cameron Crockett had a double-double with 14 points and 10 rebounds. Mekhi Mcintyre also had a strong night with 19 points, seven rebounds and five assists.
Jack Reiner had 15 points for the Austin Bulldogs in their Feb. 3 loss to Clements, while David Ogunleye had 10 points and nine rebounds in a win over Dulles on Saturday.
Girls
Three Kempner Lady Cougars reached double figures in their Feb. 4 win over Marshall. Abrielle Grissett led the way with 16 points, while Olivia Okusanya recorded her second double-double of the season with 10 points and 10 rebounds.
Grissett also led with 12 points in a Feb. 2 win over Willowridge, while Okusanya grabbed 11 rebounds.
Dai Dai Powell had 11 points and seven rebounds for the Dulles Lady Vikings in their win over Travis to finish a perfect regular season at 22-0.
Girls
Feb. 2
Kempner 44, Willowridge 28
Brazosport 57, Stafford 49
Lamar Consolidated 94, Marshall 25
Feb. 3
Dulles 44, Travis 24
Clements 43, Austin 32
George Ranch 58, Bush 22
Elkins def. Ridge Point, by forfeit
Feb. 4
Brazosport 53, Stafford 33
Kempner 52, Marshall 22
Feb. 5
Hightower 76, Marshall 20
Stafford 52, Columbia 36
Boys
Feb. 2
Stafford 74, Brazosport 42
Feb. 3
Clements 64, Austin 56
Travis 69, Ridge Point 66 (OT)
Feb. 5
Stafford 70, Needville 26
Angleton 61, Kempner 40
Feb. 6
Austin 55, Dulles 42
George Ranch 54, Clements 35
Playoff schedule
Girls
Thursday
Travis vs. Katy Tompkins, 5 p.m. (Merrell Center)
Ridge Point vs. Katy Seven Lakes, 7 p.m. (Merrell Center)
Dulles vs. Katy, 7 p.m. (Hopson Field House)