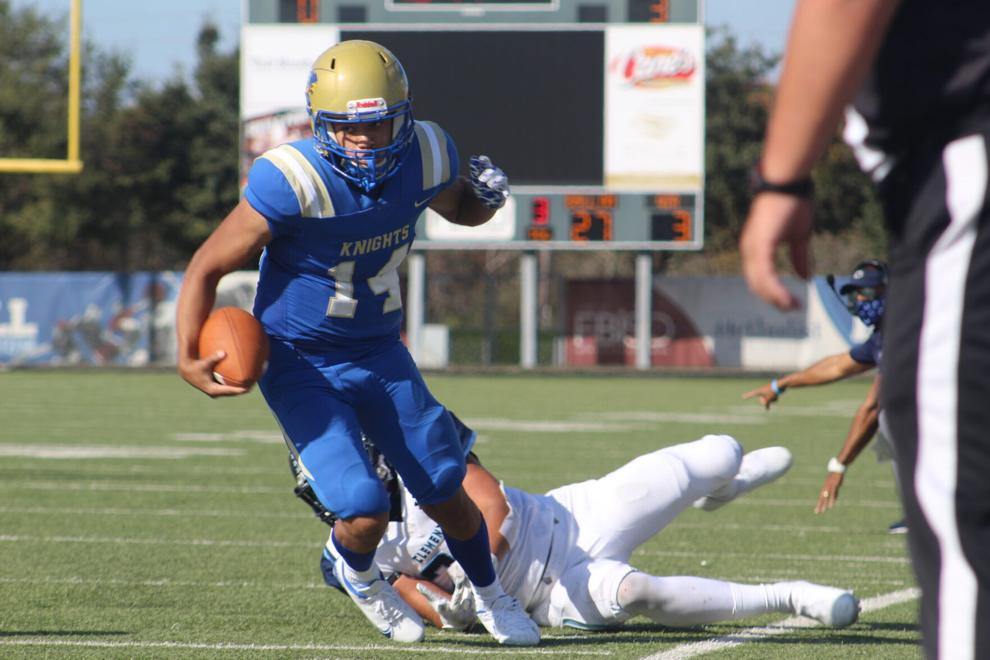 By Landan Kuhlmann
Things may have seemed bleak when Stafford began the high school football season with four straight losses and five defeats in its first six games.
However, the Spartans and head coach Ken Savannah have proved that the beginning can be out of sight and out of mind with a strong finish.
The Spartans defeated Bay City 30-19 last Friday night to secure the third playoff spot in District 12-4A. It is the second consecutive playoff berth for the Spartans (4-6, 3-2 district) after missing the playoffs each of the previous two seasons.
Stafford was 0-2 in 12-4A following a loss to Needville on Oct. 16. However, Savanah and his squad won their final three games and will travel to face North Forest in a first-round playoff game at 6 p.m. Saturday.
Brayden Batiste accounted for 132 total yards and two touchdowns in Stafford's win against Bay City, while Jamaal Wiley ran for 76 yards and a score. Jordan Barrett caught four passes for 55 yards and a touchdown, while Kaleb Roberts returned a kickoff for a touchdown.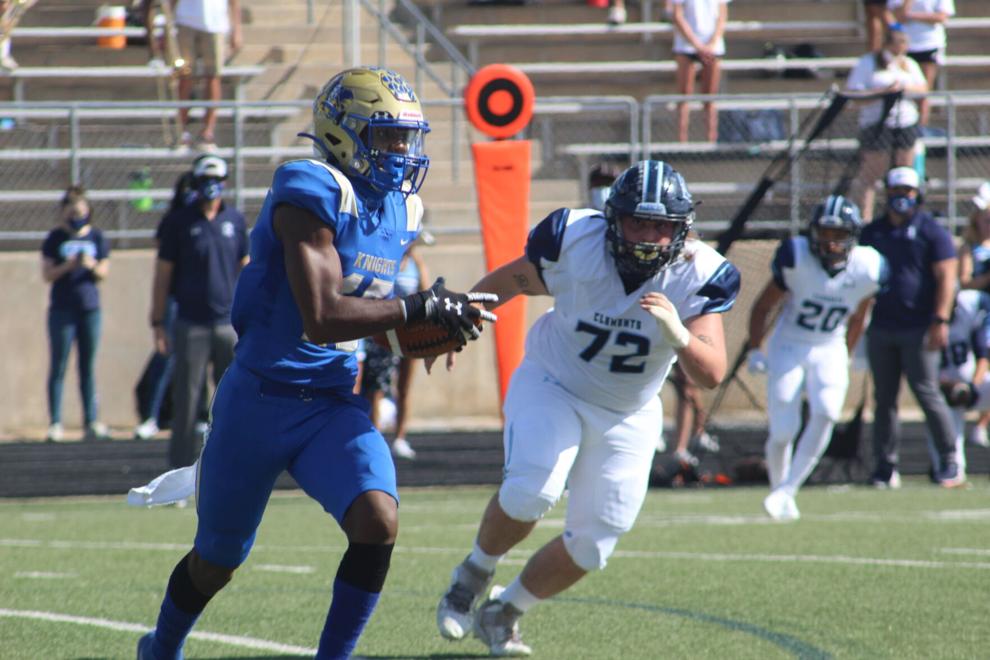 Elkins stays in 20-6A playoff race
In District 20-6A action, Elkins got off the mat with its first win of the 2020 season, taking down Clements 31-23 last Saturday afternoon at Hall Stadium. The win enabled the Knights (1-3, 1-1 district) to pull into a three-way tie in the district playoff race with George Ranch and Dulles.
Elkins quarterback Isaiah Smith accounted for five touchdowns (four passing, one rushing), while receiver Savion Sims caught four touchdown passes as the Knights scored 25 unanswered points between the third and fourth quarters.
Marshall, Willowridge set for 11-5A clash
In a season that has provided little certainty or clarity, one constant has been the Marshall Buffalos running past opponents. They did so again last week, defeating Houston 63-6 to set up a battle between the area's two remaining unbeaten teams.
The Buffalos (6-0, 5-0) won despite allowing their first points of the season and scored at least 60 points for the fifth consecutive game. Quarterback Roland Harvey accounted for five touchdowns, while five different Buffalos players ran for touchdowns.
Marshall now looks ahead to a matchup against the also-undefeated Willowridge Eagles (5-0, 4-0). The Buffalos' high-powered offense (53.7 points per game) will look to crack an Eagles defense that is allowing fewer than 10 points per contest in district play.
Other notable area action
There are now just two teams standing alone at the top of District 20-6A, and both kept rolling last week.
Ridge Point defeated George Ranch 28-14 for its third straight win, while Travis beat Bush 41-7 to win its fourth straight contest. Running back Keith Jackson found pay dirt for the fifth straight game for the Panthers (3-2, 3-0), while quarterback Bert Emanuel Jr. had two touchdowns.
Austin's game against Dulles, originally set for last Thursday, was postponed and will be played this Thursday instead as the Vikings (1-4, 1-1) look to keep their playoff hopes alive.
A rundown of last week's scores and this week's games involving area teams is below:
Last Week's Scores
Elkins 31, Clements 23
Stafford 30, Bay City 19
Travis 41, Bush 7
Marshall 63, Houston Austin 6
Ridge Point 38, George Ranch 20
Rosenberg Terry 34, Kempner 6
Manvel 49, Hightower 38
This Week's Games
Thursday
Dulles vs. Austin, 6 p.m. (Mercer Stadium)
Willowridge vs. Marshall, 7 p.m. (Hall Stadium)
Friday
Hightower vs. Rosenberg Terry, 7 p.m. (Hall Stadium)
Saturday
Elkins at George Ranch, 6 p.m. (Traylor Stadium)
Class 4A Playoff: Stafford at North Forest, 6 p.m.